THE business prospects of Pestech International Bhd, an integrated electrical power technology firm, remain intact despite its share price having taken a tumble since late last month after two of its top executives were charged for allegedly abetting the misappropriation of fund related to a wholly owned subsidiary.
A spokesman said Pestech has at least RM1.4 bil in order book with plans afoot for the company to tender for projects in several regional countries including Singapore, the Philippines and Papua New Guinea.
"The company has built its track record as a rail electrification company by undertaking transmission lines and railway works," the spokesman told FocusM on condition of anonymity given its pending court case.
"Locally, its projects include the Rapid Transit System Link (Malaysia-Singapore), Southern Double Track (Gemas- Johor Bahru) and the Aerotrain project at the KLIA (Kuala Lumpur International Airport).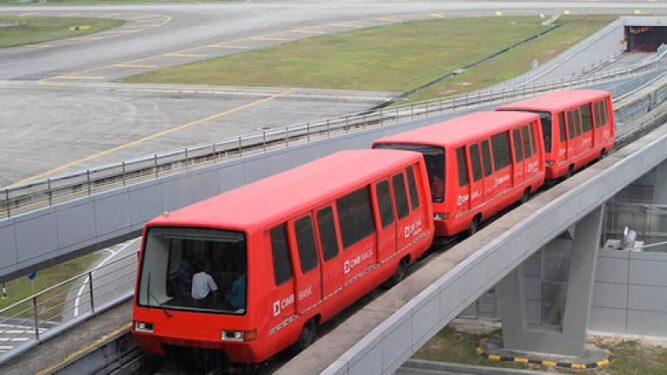 Although both its executive chairman Lim Ah Hock and managing director-cum-group CEO Lim Pay Chuan were charged at Shah Alam Sessions Court on Jan 27, the duo have denied all allegations and claimed trial in respect of the charges against them.
As per Pestech's Bursa Malaysia filing, both Ah Hock and Pay Chuan were accused of abetting the misappropriation of Pestech Technology Sdn Bhd's assets with regard to four payments amounting to RM10.6 mil.
The principal charge was against Pestech Technology's CEO G. Paismanathan who was charged in November 2022 with four counts of misappropriating company assets worth RM10.6 mil.
"Both Ah Hock and Pay Chuan have strenuously denied and claimed trial in respect of all the charges and allegations against them. They will defend and clear themselves of the said charges and allegations in court as both individuals have represented that neither of them had benefitted from the payments," Pestech's stock exchange filing pointed out.
"(Moreover), both directors have provided comprehensive explanations to the company's board which after due consideration, decided and concurred unanimously that it is not necessary to take any action against them until the court decides otherwise."
Notwithstanding the company's sound prospects, Pestech has decided to put on hold its private placement exercise "due to conditions being not conducive".
"Instead, the company will be using internal funds, boosted by the proceeds from the sale of one of its assets in Cambodia for net proceeds of about RM200 mil," explained its spokesman.
"Pestech's main priority at the moment is to regain investor confidence and fulfil its project pipeline. It will continue to bid for projects and expand its project portfolio internationally."
At 3.42pm, Pestech was down 1 sen or 13.77% to 25.5 sen with 3.45 million shares traded which thus valued the company at RM253 mil. – Feb 21, 2023