CAB Cakaran Corp Bhd, one of Malaysia's largest listed food producers, is venturing into the premium downstream food segment with the launch of its "Farm's Best Omega 3 Chicken" product.
The company aims to capitalise on the new product which offers a higher margin to build a stronger market presence in Malaysia as well as to grow its export markets.
Held in Village Grocer at Tropicana Gardens Mall in Petaling Jaya, the launch of Omega 3 Chicken is timely amid the surge in demand for healthy food products, post-COVID-19 pandemic.
The value-added food product, which is branded under Farm's Best Food Industries Sdn Bhd, a 53.04% owned subsidiary of CAB Cakaran, contains 75% more Omega 3 than regular chicken.
"This product will help to address the needs of health-conscious consumers. The effects of the COVID-19 pandemic have prompted consumers to become increasingly more conscious of their health and to choose healthy food products," commented CAB Cakaran group managing director Christopher Chuah Hoon Phong.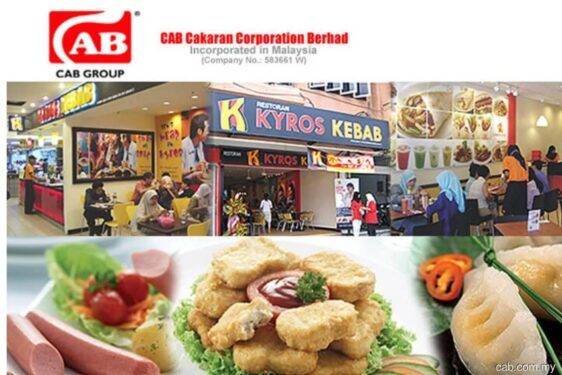 The exceptional Omega 3 levels in CAB Cakaran's chicken were due to the group's strict "3P" approach to raising and farming livestock. The 3Ps are poultry welfare, pasture and proprietary feed.
To supplement foraging and maximise Omega 3 levels, CAB Cakaran fed its poultry with an exclusive diet consisting of its proprietary blend of ration of feed, shunning Omega 3 rich feed.
CAB Cakaran has attributed the success of its value-added food product to the synergy derived from the acquisition of Farm's Best Food Industries Sdn Bhd in 2016.
Starting today, Omega 3 Chicken will be available in premium and reputable grocers and supermarkets. However, the group looks forward to expanding its products to the export market once the local market demands are established.
CAB Cakaran which has 10 breeder farms and more than 100 broiler farms throughout Peninsular Malaysia currently produces six million broiler birds per month. At present, its products cater to domestic and international markets, including Singapore, Japan, Hong Kong, Brunei and Indonesia.
At the close of today's trading, CAB Cakaran closed unchanged at 49.5 sen with 25,000 shares traded, thus valuing the company at RM347 mil. – Jan 11, 2023