AN anti-graft group has called for a royal commission of inquiry (RCI) into RM30 bil worth of pension and retirement funds purportedly being loaned to a government-linked company (GLC).
Transparency International Malaysia (TI-M) was referring to the revelation involving Pembinaan PFI Sdn Bhd that was made by the Centre to Combat Corruption and Cronyism (C4 Centre) in a report published last month.
Pembinaan PFI was started to implement private finance initiatives (PFI), a form of public-private partnership where public projects are financed by private sector concessionaires, and then get repaid over the concession period.
In 2018, it was reported that the GLC had reported debts amounting to RM50 bil, a revelation that led to what is now known as the PFI scandal.
The Malaysian Anti-Corruption Commission (MACC) began investigating the PFI scandal following an interview with Bangi MP Ong Kian Ming but there have been no outcomes reported to date even four years later.
C4 Centre has since discovered that the Employees Provident Fund (EPF) and Retirement Fund Inc (KWAP) provided loans totalling RM30 bil to Pembinaan PFI to implement PFI projects.
The funds raised by Pembinaan PFI were loaned in two tranches – the first loan agreement (PFI 1) in 2007 was for a sum of RM20 bil from EPF while the second (PFI 2), given out in 2012, was for RM6.037 bil from EPF and RM3.963 bil from KWAP.
The collateral for these loans was a huge number of Government land parcels that had been leased by the Federal Lands Commissioner to Pembinaan PFI for a mere RM10, which later increased to RM5.7 bil.
According to C4 Centre, the lands were then sub-leased to the Government for a massive RM29 bil.
"Lack of accountability and transparency"
In a statement today (Sept 12), TI-M president Dr Muhammad Mohan said the group was appalled by the "lack of accountability and transparency" over the management of national projects and handling of the scandal.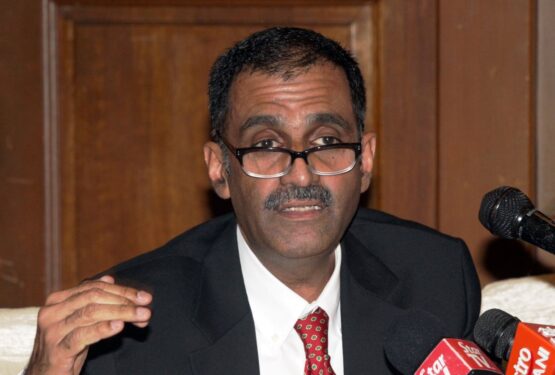 "When these purported 'private-financing' initiatives are guaranteed and financed by Government agencies and funding is provided by banks which are mostly owned by government-linked investment companies (GLICs), one must ask: are these projects only 'private' in name to avoid accountability?"
He added that if the MACC conducted a thorough investigation into the case and had found absolutely no wrongdoing – in contradiction to all of C4 Centre's findings from publicly available sources – then the MACC should clear Pembinaan PFI name with their own findings.
"Furthermore, where are the Federal Land Commission and Pembinaan PFI's disclosures and updates on these high-value projects more than a decade since their inception?" he asked.
Muhammad said TI-M echoes the call from C4 Centre and civil society for an RCI into the multi-billion ringgit PFI scandal and transparent disclosure to Parliament to avoid the makings of "another 1Malaysia Development Bhd (1MDB), SRC International or Sabah Watergate".
"Our pension and retirement funds are not a source of off-book financing for risky and questionable projects," he said.
C4 Centre's report also found that the PFI projects run by Pembinaan PFI were implemented through off-budget Government loans and awarded without open tenders to companies that did not cover any costs on their own.
Pembinaan PFI then awarded these contracts to GLCs and well-connected individuals and companies which were later found to be those that were not PFI-type projects.
"Pembinaan PFI and the Federal Lands Commissioner were tools abused by the Government to covertly channel contracts to the well-connected without public disclosure – even though they were paid for with funds from two pension-based agencies," C4 Centre said in a statement launching the PFI: The Search for Accountability report on Aug 5, 2022.
The report further reiterated that PFIs are supposed to be solely managed and implemented by the Public-Private Partnership Unit under the Prime Minister's Department. – Sept 12, 2022
Main pic credit: NST