PRIME Minister (PM) Datuk Seri Ismail Sabri Yaakob has presented Malaysians with an intriguing question: Can a caretaker PM sack any of his caretaker ministers from his caretaker Cabinet?
This came about when Ismail Sabri said he should have sacked the 12 ministers from Perikatan Nasional (PN) over their letter to the King objecting to the dissolution of Parliament to which the caretaker special functions minister Datuk Dr Abdul Latiff Ahmad retorted:
"We are still members of the caretaker cabinet. It is not too late to be sacked. Perhaps the ninth PM (Ismail Sabri) can create history by sacking a cabinet member during 'injury time'."
In response, Ismail said he was just kidding when he made the remark and that Latiff would have been sacked if he was serious, saying: "Since he's still in the (caretaker) Cabinet and hasn't been sacked yet, that means I was just kidding."
Joke aside, can a caretaker PM sack a caretaker minister from his caretaker Cabinet?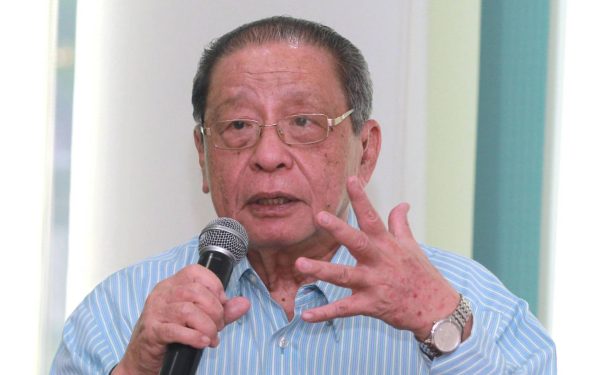 Ismail's shortest tenure as PM has created another unprecedented question – whether the PM could advise the Yang di Pertuan Agong to dissolve Parliament without seeking a mandate from his Cabinet to do so.
Latiff has revealed that Ismail Sabri had "never asked for a mandate" from the Cabinet regarding the dissolution date. He further claimed that Ismail Sabri did not directly respond to a senior minister's query on Oct 7 as to the date of Parliament's dissolution.
Recall that Ismail Sabri had at first said he did not blame the 12 PN ministers for signing off on the letter as they were just following orders by the coalition's chairman Tan Sri Muhyiddin Yassin.
The constitutional conundrum is best summed up by Kim Quek – author of the banned book "The March to Putrajaya" and bestseller "Where to, Malaysia?" – who wrote:
"Nothing Ismail Sabri has said so far has negated the unconstitutionality of his advice to the Agong to dissolve Parliament due to his lack of approval or even knowledge of his Cabinet. Hence, the dissolution of Parliament remains unlawful and void.
"With regard to his latest assertion that the Agong has the discretion to dissolve Parliament by virtue of Article 55(2) of the Federation Constitution, such assertion contradicts Article 40(1), Article 40(1A) and Article 40(2), which read together do not endow the Agong with such discretion."
To sum up, Ismail's shortest tenure as Malaysia's PM may produce the most number of constitutional questions for any PM in Malaysia. – Oct 20, 2022
DAP supremo and veteran lawmaker Lim Kit Siang is the MP for Iskandar Puteri.
The views expressed are solely of the author and do not necessarily reflect those of Focus Malaysia.