MALAYSIANS are not reading and analysing the news enough to know what is happening. If any effective transformation were to take place to make Malaysia a "rainbow" nation, it has to begin with the reforms within oneself.
A netizen posted a video of DAP Pulau Tikus state assemblyman Joshua Woo Sze Zeng to this writer. In it, the Penangite begins with the words, "For the first time ever …"
Merely stating the facts from Budget 2024, Woo's video is nonetheless something very new to many people. Why is this so? It's because people are not following the news closely enough.
Just getting emotionally heated up over an issue created on social media would not suffice. Malaysians need to read more and analyse the political development in the country.
Whether one likes it or not, regardless of its weaknesses which are being harped upon every single day, the Madani government has according to Woo, "for the first time ever" allocated budgets for the repairs of neglected houses of worship of non-Muslim communities as well as for the upgrading of both national schools (SK) and national-type schools (SJK).
Woo, 41, forgot that when Datuk Seri Anwar Ibrahim was the Opposition leader, he is credited for initiating the idea of a more inclusive "Hari Malaysia" after then Pakatan Rakyat (PR) won all five states in 2008 – Kedah, Kelantan, Penang, Perak and Selangor.
Aug 31 is when Malaya (West Malaysia) achieved its independence but Hari Malaysia a.k.a. Malaysia Day is to commemorate the formation of Malaysia after the Borneo states joined Malaya to form a new nation.
The PR states also accorded an additional day of public holiday to Hindus celebrating Deepavali in line with the two days celebration of Chinese New Year and Hari Raya Aidil Adha.
Empty promises?
Rhetorics aside, the key question is whether what was promised in Budget 2024 will materialise or are the promises purely lip-service to pacify non-Malays/Muslims to continue supporting the unity government?
What is obvious is that once a promise is not met, netizens are bound to coin all sorts of labels – the most common being "MADani".
A budget allocation will remain only an allocation until it is realised. The process to apply for the budget to undertake repair of buildings, for example, will have to go through the process of approval which could be met with lengthy red tape.
To begin with, people are not aware of what Woo is telling and reminding them. This is based on the feedback this writer received, "Oh didn't know there is such a budget!"
In fact, the application process itself may not take off at all for it gets "stonewalled" by certain civil servants a.k.a. Little Napoleons who may have a different agenda. This could be one major reason why Malaysians feel short-changed or always assume that promises made by the government are lip service at best.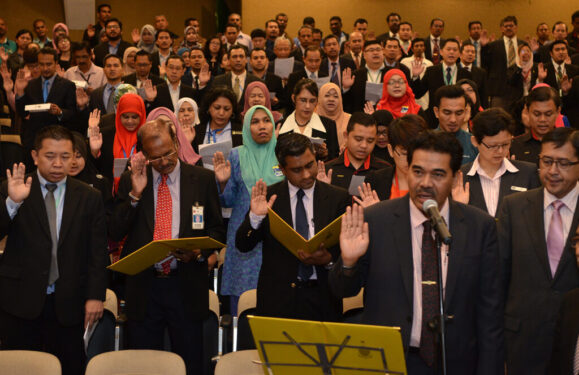 Civil servants playing truant?
Perhaps the civil service needs an overhaul to be more receptive or courteous to their 'customers', many of whom – which they have conveniently forgotten – are paying their salaries via an array of taxes.
Recently, this writer contacted the National Registration Department (NRD) in Kota Damansara to enquire about making an online appointment to apply for her daughter's identity card. The lady on the phone merely said, "The system is down, come before 8am to collect the queue number, and if the numbers have been distributed out, you will have to come the next day."
But another phone call to the NRD in Jalan Duta was met with a very positive voice of a male officer who said, "You can collect the IC within a couple of hours." This goes to show that some civil servants are at least carrying out their duty in a civilised manner.
FocusM highlighted the case of a woman who applied for special assistance for senior citizens. Met with initial rejection, she turned to her MP Datuk Seri Wan Azizah Wan Ismail. It also took the Bandar Tun Razak MP's special officer several months to follow up with the welfare department before approval was given for the allocation of RM500 a month. The woman has since lost her husband to cancer.
FocusM was also informed that there is currently a long queue of stateless people at the NRD in Putrajaya to collect their letters of citizenship. A netizen wrote, "When we were there in NRD, the officers weren't happy actually. I think too many people (are) coming to get their cases settled."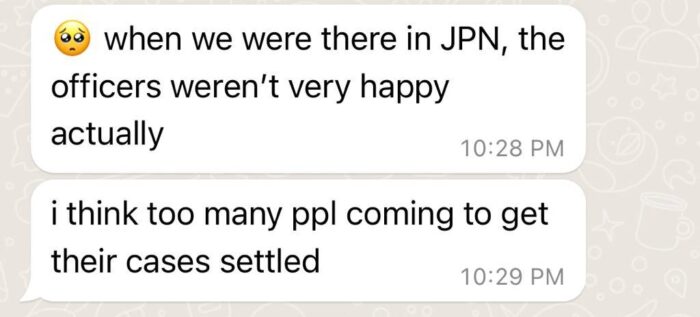 The moment desperate people hear good news, a floodgate is opened but sadly our civil service – despite its bloated size – is unable to cope with the exodus of people asking for help. This is because problems encountered by the people have been ignored for far too long.
What then do Malaysians want from the Madani (civilised) government? To achieve the expectations due to them, the pressure should come upon all parties, not just one person.
If the Prime Minister has already announced something, Malaysians must put subtle pressure on the public and civil servants to execute the directives without prejudice. They, too, have also been given a lot of goodies when Anwar first set his focus on their needs.
But obviously, people only expect that Anwar as the captain of the ship should perform an overnight miracle to change the mindset of public servants. – Nov 21, 2023