THE Consumer Choice Centre (CCC) which represents consumers in over 100 countries across the globe has commended newly minted Health Minister Dr Zaliha Mustafa for taking the right measure to re-assess the Tobacco Bill.
Recently Dr Zaliha said the proposed Tobacco and Smoking Products Control Bill 2022 will be reviewed and re-evaluated before a decision is being made. The PKR-Pakatan Harapan (PH) MP for Sekijang is spot on for mentioning that implementation of any key policy must be pursued gradually or on a step-by-step basis and not drastically.
Concurring with the decision of Dr Zaliha, CCC Malaysia associate Tarmizi Anuwar said some of the proposed measures which include the Generational End Game (GEG) policy is too extreme and has created a lot of complexity.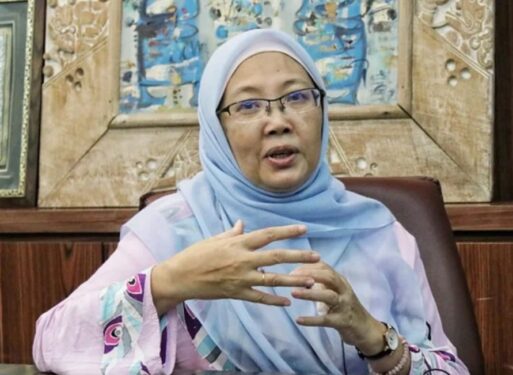 He also pointed out the need to differentiate tobacco products from vape given the latter's potential as a less harmful product to help reduce the number of cigarette smokers in the country.
"The Health Minister is taking the right step to reassess the Tobacco Bill. Her suggestion about taking incremental approach is good and should be used as the main formula in the effort to reduce smokers in this country," opined Tarmizi.
"The Health Ministry (MOH) should also recognise tobacco harm reduction as one of the methods to reduce the number of smokers in Malaysia. A drastic ban is not a suitable solution because it will cause other problems to arise such as a surge of the illicit market which will be bad for consumers because these products do not follow the MOH specifications."
Additionally, Tarmizi urged the Government to replicate the implementation of policies in advanced countries such as the UK which has succeeded in significantly reduce smoking rates through the recognition of harm reduction as the main strategy.
Based on data released by the UK's Office for National Statistics (ONS) recently, the number of smokers aged 18 and over has decreased from 14% in 2020 to 13.3% in 2021. In fact, this is the most effective decrease since it was first recorded at 20.2% in 2011.
According to ONS health analyst James Tucker, the reduction in the number of smokers has to do with more people switching to e-cigarettes.
In 2015, Public Health England released a report claiming that vape products is 95% less harmful when compared to conventional cigarettes sold.
"The strategy of encouraging smokers to switch to products that are less harmful has been proven in other countries to bring down cigarette smoking rates," added Tarmizi. – Dec 15, 2022