WOMEN-led hair salon COCOdry is collaborating with leading direct-to-consumer lifestyle retailer Oxwhite to raise RM15,900 for the National Cancer Society of Malaysia (NCSM) in conjunction with Pink October month. 
Through this newfound collaboration, COCOdry produced a limited edition ladies' loungewear set design inspired by the brands' association with a few breast cancer survivors, with Oxwhite funding the production of 100 loungewear sets. 
The loungewear sets are currently on sale at COCOdry's website and in both of their outlets at Bangsar and Publika in Kuala Lumpur.
All profits for the loungewear set, retailing at RM159 each, will go to the NCSM to support their efforts in providing education, care and support services for people affected by cancer. 
In a statement, COCOdry founder Kim May Chee said the campaign was inspired by the brand's encounter with a breast cancer survivor they met through NCSM, Hiba Abdul Rahman.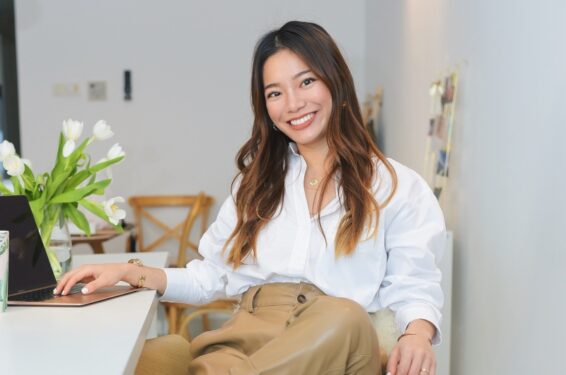 "We were involved in their BEAUTY and health programme launch and had the privilege to get personal and build friendships with some of the survivors as they opened up and shared stories about how their lives have changed while battling the disease. 
"Most of them struggled with losing their sense of normalcy, felt alienated on most days and were not able to feel like themselves in their own skin," she explained.
Kim added that cancer not only affected the survivors' day-to-day routines but impacted their social circles and quality time with loved ones as well.
"Difficult to talk about it"
"Some of the survivors distanced from friendships and loved ones because it was difficult for both sides to talk about it," she said.
"On top of that, treatments for breast cancer changed their body over time, and most of them felt like they lost connection with their femininity, as well as their overall confidence."
In order to help these breast cancer "warriors" regain their sense of normalcy, COCOdry invited them for a makeover and pamper session at COCOdry Bangsar on Friday (Oct 14). 
The event aimed at helping them feel confident again and bringing the survivors closer to one another to form a support group as they battle the disease.
During the session, many of the survivors shared that because the disease and treatments have made their bodies change, it is now difficult to feel confident and comfortable in their own skin.
As such, COCOdry was happy to provide a platform to spark more meaningful discussions with the survivors on how the public can be supportive allies to women battling with the disease. 
Meanwhile, Oxwhite founder CK Changr said that the brand to date has a community of 350,000 people, of which 56% are women. 
"(As) a brand that is supported by women, we want to be an ally to the cause given that breast cancer affects one in 19 women," Changr added. – Oct 16, 2022
Main photo credit: COCOdry and Oxwhite