THE return of the annual Irau Aco Lun Bawang festival by the Lun Bawang Association of Sarawak this year — last held in 2019 due to the COVID-19 pandemic — saw huge success.
More than 10,000 visitors visited the three key locations where the festival was held in Lawas town, some 1,200km from state capital Kuching: Dataran Bandar Lawas, Arena Lawas and Hotel Seri Malaysia Lawas.
Over 3,000 individuals participated in various cultural events and sports activities for the festival's 35th edition from Sept 2 to Sept 4, 2022, such as football, volleyball, badminton, zumba and traditional games.
The highlight of the festival was the crowning of its beauty queen and warrior named Ruran Ulung and Padan Liu Burung. The winners this year were Kelly Raywyn Cahill representing Kuala Lumpur and Jhonson Elsen from Lawas Damit, respectively.
This year's festival also featured star-studded performances from the likes of Alena Murang, Meruked, At Adau and Peter Rining Paris during the cultural-themed evenings.
The festivities were particularly special this year as ethnic Lun Bawang folks hailing from at least three countries, namely Malaysia, Brunei and Indonesia, were able to convene once more after international borders finally reopened.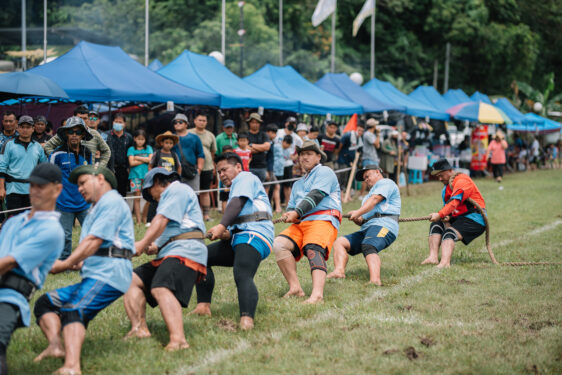 Lun Bawang Association of Sarawak president Dolphina Balang said her group was excited to finally have the festival running and see and meet many familiar faces after a long time.
"The support the association received was tremendous, especially from the tourism ministries at the federal and state level, and also private sectors," she said in a statement.
"We certainly look forward to next year where the annual event will be held in June," she added.
"Many considerations taken into account"
The festival, which is usually held in June, had to be moved to September this year due to a number of factors, including the need to ensure that it is held in a safer environment for everyone and to allow for the relaxation of borders, particularly between Brunei and Indonesia, for logistical purposes.
Irau Aco Lun Bawang 2022 organising chairman Jude Benjamin Lisa said his team took many considerations this year to ensure the success of staging a big-scale festival.
"On behalf of the organising committee, I thank all the agencies and also sponsors who have supported and made the organising of this year's festival a smooth success," he said.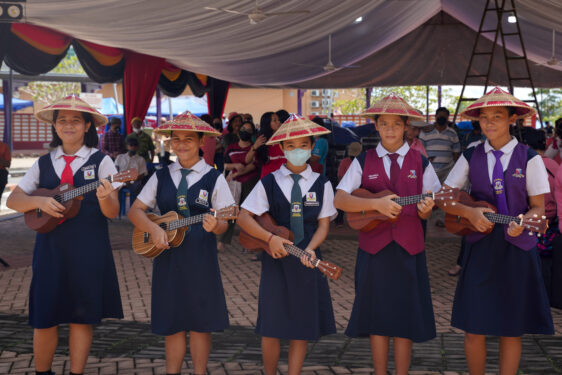 "We look forward to more support for the next year as we anticipate a bigger festival, especially welcoming international tourists to the northern region of Sarawak," he added.
In keeping with this year's festival theme Culture Inspires Unity, the organisers hoped to instill unity not just among the Lun Bawang community but in the various communities in Lawas and Limbang Division.
"As Irau Aco Lun Bawang is an iconic festival in Sarawak's tourism calendar, it is our vision to ensure everyone is welcome to be part of this festival," Dolphina said.
Irau Aco Lun Bawang 2022 is supported by Tourism Malaysia, Sarawak Tourism Board and the Tourism Task Force Group (Limbang Division).
Main sponsors include Ambang Angkasa Sdn Bhd, Curtin University Malaysia, Langkawi Pure, Malaysia Airlines and MAS Wings.
Deputy Transport Minister and Lawas MP Datuk Henry Sum Agong officially graced the event, witnessed by Ba' Kelalan state assemblyman Baru Bian. Both are also patrons of the Lun Bawang Association of Sarawak. — Sept 11, 2022
All pictured are credited to the Lun Bawang Association of Sarawak