IN light of desperation of sorts by UMNO's court cluster-linked top brass for Malaysia's 15th General Election (GE15) to be staged this year – even if that means electorates have to risk their lives wading through life threatening flood waters – it does make sense for the Yang di Pertuan Agong to refuse dissolution of Parliament.
Amid concerns of monsoon and massive flood disasters, 81 year-old DAP supremo Lim Kit Siang feels strongly that the King should practise such utmost discretion unless there is a vote of no-confidence motion in Prime Minister Datuk Seri Ismail Sabri Yaakob in Parliament.
"Isn't it the responsibility of a government, especially one sloganeering Keluarga Malaysia (Malaysian Family) to give priority to reduce the losses and casualties which could be caused by the monsoon and the floods this year than to hold an early general election?" asked the MP for Iskandar Puteri.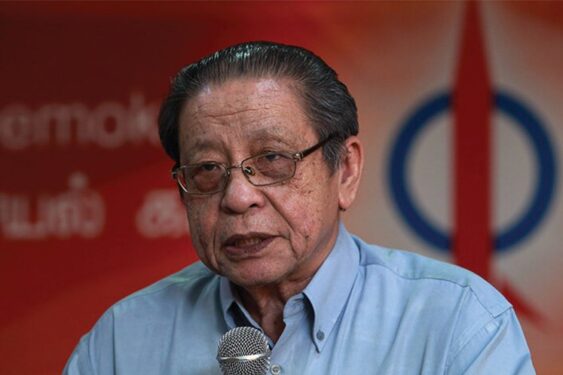 "And if there is a vote of no confidence motion in Ismail Sabri as the PM in Parliament, it opens up a vista of various possibilities which can exclude the holding of general election at the end of the year."
For the record, the country suffered colossal losses of up to RM6.5 bil due to floods in the Klang Valley and multiple states last year with the loss of 54 lives.
Even as Communications and Multimedia Minister Tan Sri Annuar Musa claimed that the statement by UMNO president Datuk Seri Dr Ahmad Zahid Hamidi over Barisan Nasional's (BN) plans to hold GE15 during the flood season has been "misinterpreted" or that it was "a personal one which did not represent the party's view", some sense has begun to prevail among UMNO grassroots leaders.
Yesterday (Sept 19), former Perlis Menteri Besar and Arau UMNO division chief Shahidan Kassim said an in-depth study is needed before GE15 can be held lest voter turnout could be affected by the expected heavy rains and floods.
"If Parliament is dissolved and the floods hit some states, we need a caretaker (government) to tackle flood-related issues. So, there are pros and cons to having the election this year," opined the Federal Territories Minister while calling on UMNO members at all levels to respond to negative comments on social media platforms that could jeopardise the party's strength.
In urging the Government to call off any plans to hold GE15 in the midst of monsoon season, Deputy Women, Family and Community Development Minister Datuk Siti Zailah Mohd Yusoff urged said Putrajaya should instead focus on formulating security plans to assist the potential flood victims.
The Rantau Panjang MP and Kelantan PAS women's wing chief was quoted as saying by Harakah Daily that holding GE15 during the flood season would result in various repercussions and limitations. "I hope the government will consider the current situation before deciding on a date," she reportedly said.
Meanwhile, Selangor Parti Amanah Negara's chairman Izham Hashim has branded UMNO as a shallow-minded party for wanting GE15 to be held during the year-end monsoon season.
"I remember the time when we waded through the floods in Taman Sri Muda, Section 25 to save lives and properties. It was not as wonderful as what the UMNO president had imagined," he penned on his Facebook page over the weekend. "The statement showed how detached UMNO is to the people's sufferings." – Sept 20, 2022