SHARE price of Computer Form (M) Bhd (CFMB) hit limit up yesterday (Sept 29) after its vice chairman Datuk Seri Tan Choon Hwa led three senior executives of Stock Exchange of Thailand (SET)-listed Energy Absolute PCL to visit business veteran Tan Sri Tan Hua Choon to discuss electric vehicle (EV) and renewable energy (RE)-related collaboration.
Bright prospects suddenly loom for CFMB and its Thai joint venture (JV) partner dubbed "Thai Tesla" as the Casio King of Malaysia owns Spanco Group which is not only the largest private rental car group in Malaysia but holds the exclusive right to lease official cars to the Malaysian Government.
Synergy started to crystalise as Spanco must convert 33% of cars in its fleet to EV in the near future to comply with Putrajaya's environmental, social contribution and corporate governance (ESG) policy in the coming years.
How the discussion proceed was seemingly insignificant as CFMB whose core business is the printing of and distribution of computer forms, stock forms and specialised forms ended yesterday's trading up 29.53% or 44 sen to RM1.93 with 9.45 million shares traded.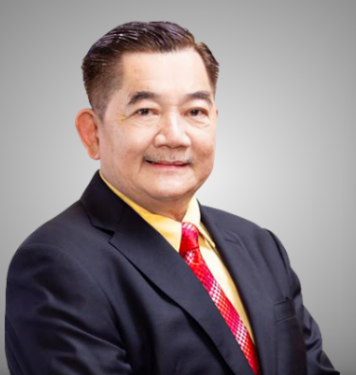 What is worthy to know is that Hua Choon was the original major shareholder of CFMB. Last year, he sold CFMB to a consortium controlled by, among others, Choon Hwa and Datuk Seri Jacky Pang Chow Huat.
Interestingly, the above meeting took place only a day after CFMB inked an agreement with the Energy Absolute Group at MITEC Kuala Lumpur to form a JV company with two smart buses on display to affirm the partners' quest to offer greener mobility solutions to Malaysians.
Choon Hwa later told the media that Hua Choon expressed his intention to purchase EVs from the CFMB-Energy Absolute partnership after conducting a due diligence on the JV's motor vehicle technology and quality.
"CFMB is very confident of the EV market. A large number of EV groups and many government agencies have also expressed their willingness to purchase our EV," he pointed out.
Energy Absolute which boasts a market value of about 335 billion baht (RM40.86 bil) has launched electric buses, electric trucks in the Thai market with EV to be rolled out soon.
Choon Hwa further assured investors that the cooperation between CFM and Energy Absolute will be long-term and sustainable with "CFM entering the green industry to contribute towards national environment and zero carbon emissions".
The new JV company will maximise opportunities in the production and distribution of EVs such as EV-buses, EV-cars, EV-trains, EV-bikes and EV-boats in which Energy Absolute with an estimated investment up to RM5 bil in stages.
Energy storage and charging platforms in producing lithium-ion batteries will be developed to support the EV ecosystem on Malaysian shores.
At 9.24am, CFMB was down 9 sen or 4.66% to RM1.84 with 3.65 million shares traded, thus valuing the company at RM432 mil. – Sept 30, 2022
Main pic credit: Bloomberg