IN a message presumably targetting Malay/Muslim audience, UMNO president Datuk Seri Ahmad Zahid Hamidi has reminisced how for 22 months after the 14th General Election (GE14), Malaysia was helmed by a Muslim prime minister "but control of the government was no longer in the hands of Muslims/Malays".
To ensure that history does not repeat itself, the Barisan Nasional (BN) chairman emphasises the need for UMNO/BN to once again become a pillar of strength and a dominant force for Muslims/Malays to from the backbone of Malaysia as a nation.
"Perhaps some of us have forgotten that when I took over as UMNO presidency in 2018, I was determined to see leaders from UMNO become PM and that we take over the government again," reminded Zahid is his latest Facebook posting.
"At that time people snickered, insulted … I'm not pious but I can understand this matter, now that we will be facing GE15. God has bestowed us a favour with Nov 5 being the nomination day for candidates while Nov 19 will determine if we are still relevant on this earth surface or otherwise."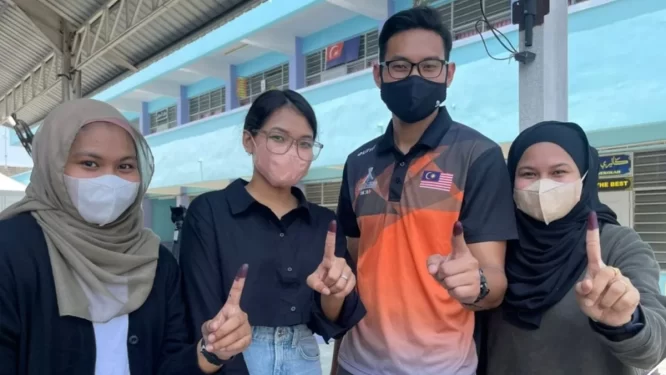 In a related development, the Bagan Datuk MP also reminded young Malaysians not to be fascinated or to be deceived by the cunning BN opponents who portray themselves as populists.
"They will spread various sweet promises which are just propaganda to fish for votes from young and naïve Malaysians," he cautioned, citing examples such as a promise to cancel the National Higher Education Fund Corporation (PTPTN) loans, offering completely free education or bringing certain music groups to Malaysia.
"It is said that they will create 1 million jobs, bring home' people who work in Singapore and much more. Do bear witness to the instability brought by BN's opponents to the country when they were given the opportunity to administer the country."
Added Zahid: "Young voters need to make sure that stability and prosperity can be restored to ascertain a bright future for them."- Oct 27, 2022
Main photo credit: Bernama