IN MAY 2020, Wong Ching Fah, a prominent local businessman in the construction industry, was discharged and acquitted of all six counts of cheating charge against him by the Bukit Mertajam Magistrate Court in Penang.
His acquittal was later affirmed by the Penang High Court in December 2020 after dismissing an appeal by the prosecution against the acquittal.
Wong was alleged to have deceived Tan Ee Seng, the managing director of BM City Realty & Construction Sdn Bhd (BM City) by submitting false invoices to BM City when he requested the company to release construction tools and equipment wrongfully detained by the former's company to Wong's Merger Insight Builders Sdn Bhd.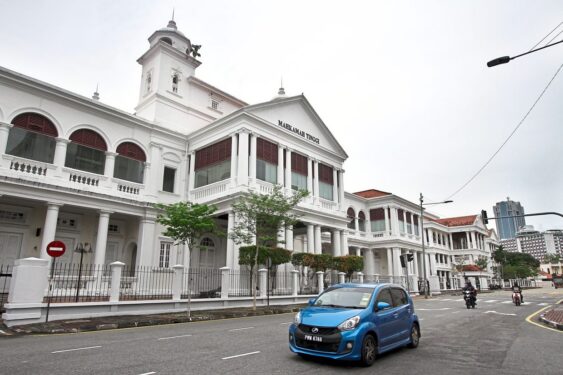 Having obtained a judgement against BM City for wrongful detention of its tools and equipment, the Penang High Court had ordered BM City to pay Merger Insight Builders damages more than RM5 mil. BM City's appeal against the judgement had been dismissed by the Court of Appeal and leave to appeal was rejected by the Federal Court.
All-in-all, Wong's Merger Insight (M) Sdn Bhd had won an arbitral award of more than RM29 mil against BM City after the latter was found to have wrongfully terminated the contract with Merger Insight (M) Sdn Bhd.
Following the decision by the Magistrate and the Penang High Court, it is proven that the allegation of cheating made against Wong was unfounded. Wong is today a free man and looks forward to rebuilding his businesses.
In a statement to the media, Wong expressed his gratitude to the court and his legal team for their tireless efforts in clearing his name. He also thanked his family and friends for their unwavering support throughout the ordeal.
"I am grateful to the court for recognising my innocence and upholding the principles of justice. Over the last few years, it has been a challenging time for my family and me as the accusations have affected my reputation. We are relieved that this chapter has ended," he revealed.
Wong's acquittal back in 2020 is a significant development in the case for it sends a clear message about the importance of due process and fair trials. It also highlights the need for greater accountability and transparency in the construction industry so that fewer businessmen would suffer the same fate as Wong.
Wong reiterated his commitment to running an honest, transparent business that upholds the highest ethical standards.
"As a businessman, I understand the importance of trust and integrity, and I will continue to work hard to earn the trust of my clients and stakeholders," he enthused, adding that his next focus will be on re-building his businesses after years of disruptions due to the accusations against him.
"As Wong begins to re-build his reputation and move forward from this ordeal, he hopes that this experience will serve as a cautionary tale for others who suffered from wrong accusations and allegations by others, especially in a current competitive world." – March 13, 2023