IT WAS a déjà vu moment watching a livestream of the Himpunan Aman Selamatkan Malaysia (Peaceful Gathering to Save Malaysia) as the sizable crowd of mostly young Malays gathered outside the Masjid Jamek Kampung Baru.
They then marched towards and merged with a waiting crowd in front of the SOGO department store with shouts of Refor-Mati! (a wordplay to imply that Reformasi is dead), Undur Anwar!  (Anwar Resign) and Dakwa Zahid! (Charge Zahid).
The organisers from Perikatan Nasional (PN) youth wing and various NGOs (non-government organisations) also lodged a report at the Dang Wangi police station against Deputy Prime Minister (DPM) Datuk Seri Ahmad Zahid Hamidi's DNAA (discharge not accounting to an acquittal).
Many of the marchers – estimated to be aged in their early 20s and 30s – were probably babies when in 1998 the then sacked DPM Datuk Seri Anwar Ibrahim initiated the Reformasi Movement to call for then Prime Minister (PM) Tun Dr Mahathir Mohamad to resign.
The PN marchers are presumably part of the political phenomenon touted as the "green wave" – the surge of young voters during the 15th General Election (GE15) and recent six state polls who voted for PN.
Imitating Reformasi movement
Perhaps these young protestors are emulating what Anwar – now the 10th PM of Malaysia (PMX) – used to do back in his younger days, ie to participate in protests and demonstrations against the government of the day.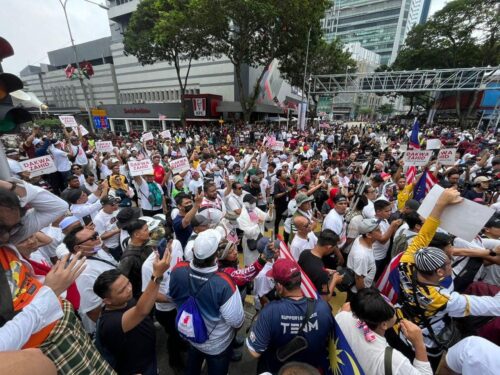 Those days there were no laws that specifically restrict the 3R issues of race, religion and royalty – but there was the more draconian Internal Security Act (ISA) that allowed for detention without trial (the ISA was repealed in 2011).
Anwar himself was arrested twice under the ISA; in 1973 for student demonstrations against poverty in Baling, Kedah and in 1998 after he was sacked as DPM.
The ISA has been replaced with the controversial Security Offences (Special Measures) Act 2012 (SOSMA).
Would PMX be as high handed against protestors who use the other version of 3R – to "reduce, reuse and recycle" all the political tactics and strategies he inspired with his Reformasi movement?
As the 3R Act has yet to be tabled, it would be ironic indeed if the man who made an international name for leading the movement against injustice were to resort to other laws such as the Sedition Act 1948.
The PMX has said that the Sedition Act 1948 would be used in situations when it involves the Malay Rulers' position such as the case involving Kedah Menteri Besar Datuk Seri Muhammad Sanusi Md Nor.
So, what message is he sending to all those young people who were captivated by the myth of a man who suffered political persecution to do the right thing, to fight injustice and corruption?
The man once known as Saudara Anwar has always advocated for the pursuit of knowledge since his days with the Angkatan Belia Islam Malaysia (ABIM) which is renowned for its youth activism outreach through education.
Inception of IIUM
When Anwar made his debut in politics in 1982 by joining UMNO at the invitation of then PM Dr Mahathir, he was supposed to be an antidote to the rising influence of PAS and the spread of Islamic revivalism.
Anwar was made the education minister from 1986 to 1991. As Sophie Lemière wrote in a January 2023 commentary "Anwar Ibrahim: Between Campaign Promises and Real Politics" for the Centre for Strategic and International Studies, "… observers often forget that the Islamisation of Malaysian institutions and public space was initiated by Anwar under the Mahathir government".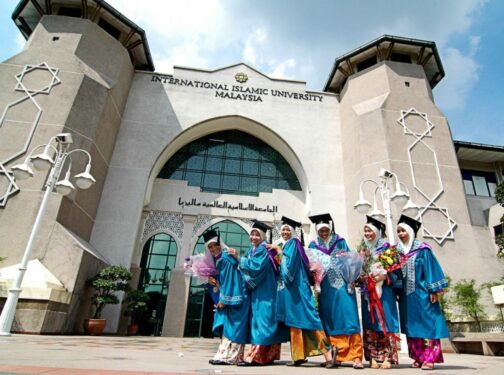 She added: "Anwar would later change his tone into the more inclusive and democratic rhetoric that he is known for today."
One of Anwar's shining achievements in those pre-Reformasi years was the establishment of the International Islamic University Malaysia (IIUM) in 1983. Anwar was IIUM pro-chancellor from 1983 to 1988. In 2022, Anwar wrote a tribute to his friend, the former IIUM rector Prof Datuk Dr Abdul Hamid Ahmad AbuSulayman who died on August 18, 2021.
The article "My 1999 Letter from Prison to Dr. Abdulhamid AbuSulayman" was published in The Maydan, an online publication of the AbuSulayman Centre for Global Islamic Studies at George Mason University.
Anwar wrote: "Graduates (of IIUM) would be fully formed individuals, endowed not only with skills to make them leaders in their field but moral, critical thinkers that contribute to their societies."
He went out to pen glowingly about IIUM nurturing "… a generation of graduates' unseen in the history of Malaysian higher education".
Is it poetic justice that among IIUM's many illustrious alumni is a young man who is making waves in Malaysian politics, Syed Saddiq Syed Abdul Rahman?
Undi18
When the Muar MP declared that MUDA was withdrawing support for the unity government (UG), he stole the thunder from PMX's tabling of the mid-term review of the 12th Malaysia Plan (12MP).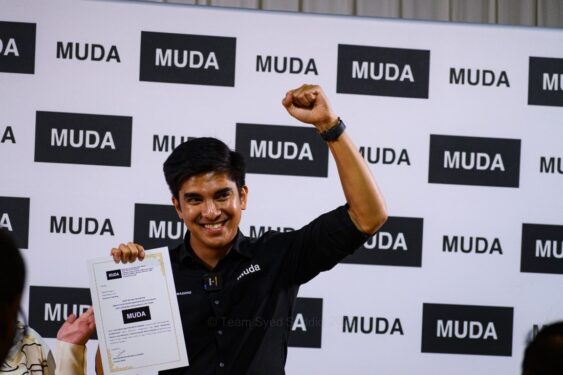 Syed Saddiq's move to the opposition side of the Dewan Rakyat was in protest against Zahid's DNAA.
For the uninitiated, the former Bersatu politician who co-founded MUDA in September 2020 is a law graduate of IIUM.
He also holds the record for being the youngest Federal minister in Malaysian history when he served as the youth and sports minister from July 2018 to February 2020.
Syed Saddiq's claim to fame before politics was as a debating champion in contrast to Anwar's own oratory skills. Both PMX and Syed Saddiq are known for their fiery speeches.
But Syed Saddiq is best known for his Undi18 reform effort that led to constitutional amendments that lowered the voting age along with automatic voter registration, adding an estimated 5.8 million eligible voters.
However, the GE15 is testament that the young voted for PN, thus adding to the groundswell known as the "green wave" in reference to PAS party colours.
Political analysts have had a field day discussing the green wave phenomenon but IIUM lecturer Datuk Dr Marzuki Mohamad (a former senior aide to PM8 Tan Sri Muhyiddin Yassin) wrote, "I reiterate my view that the Malays' growing support for PN now is mainly due to UMNO losing its status as the 'Malay protector'."
He further pointed out that many analysts have overlooked "… the profound changes taking place in civil society and the state institutions which point toward de-Islamisation and the secularisation of the Malaysian state".
Is the green wave a matter of perspective? Perhaps, as the proverb goes, you reap what you sow. – Sept 18, 2023
Niza Shimi was a former journo with a leading mainstream English media.
The views expressed are solely of the author and do not necessarily reflect those of Focus Malaysia.