THE recent appointment of Nurul Izzah Anwar, a former Pakatan Harapan (PH) MP who failed to defend her Permatang Pauh seat in the 15th General Election (GE15) as senior economics and finance adviser on Jan 3 raises serious issues about the practice of political appointments by the new PH-led unity government.
Human rights group Malaysians Against Death Penalty and Torture (MADPET) has likened such abuse of political appointment to that previously done by Barisan Nasional (BN) and Perikatan Nasional (PN) governments despite talks of good governance and promised real changes and reform including transparency and accountability.
"The Prime Minister (PM) has absolute discretion in the appointment of Cabinet members as stated in the Federal Constitution, but it does not extend to the appointment of others to government positions," MADPET co-founder Charles Hector pointed out.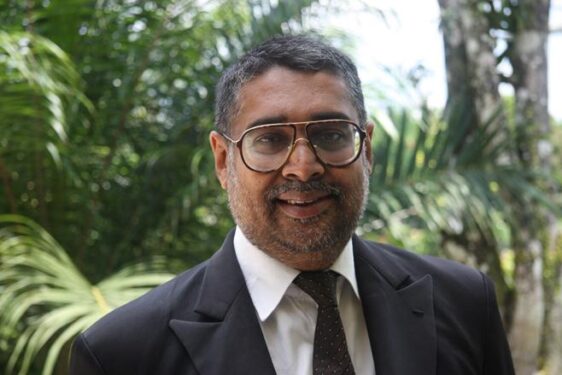 "The executive power lies with the Cabinet not the PM, save when the laws provide specifically that a particular discretion can be exercised solely by the PM, minister or some others."
In political appointments to positions in government or government agencies, MADPET is of the view that certain matters need to be considered:
Legal basis for the appointments: What law allows for the appointment of say Nurul Izzah or other political appointees to government positions?
Liability for actions/omissions of political appointees: Will the said appointee be also personally liable for actions/omission especially those that causes damages/loss to Malaysia? Can they be sued?
Public officers or not: Will Nurul Izzah also be subject to the Public Officers (Conduct and Discipline) 1993 Regulations?
Financial implications: Even though Nurul Izzah may not be paid an allowance or salary, in the carrying out of her duties, the government will inevitably expend monies and resources. Will these monies come from a Ministry's budget, or the government's budget?
Employment/appointment contracts: Will the services of political appointees immediately end when the said particular minister or government that appointed them cease to hold power? Or will Malaysia be liable to pay termination benefits or compensation/damages for early termination of contracts?
MADPET further expressed concern that Nurul Izzah's appointment as her father Datuk Seri Anwar Ibrahim's right-hand personnel in the Finance Ministry came so soon after the Cabinet decided that chairmen and directors on the boards of federal statutory bodies, Ministry of Finance Inc companies, government-linked companies (GLCs) and government-linked investment companies (GLIC) who were political appointees will be terminated effective immediately.
"There were hopes that reforms, including possibly the end of political appointment before any new appointments is done. Unfortunately, there has been almost silence after the termination exercise of political appointees. Have new persons be appointed secretly?" asked MADPET.
"Parliament should also play their role in monitoring political appointments by the executive branch of government. Will it or the relevant Parliamentary Select Committee investigate the appointment of Nurul Izzah and other political appointee/s of this PH-led unity government?"
At a lower level, MADPET has called for the end of political appointments of kampung, kampung baru, kampung orang asli and community's leaderships.
"These leaders and peoples' representative must be democratically elected by the people. The rights of Malaysians to democratically elect their own local government and even senators must happen."
"MADPET (therefore) urges the Malaysian Human Rights Commission (SUHAKAM) to investigate the nepotistic appointment of Nurul Izzah by her father as such abuse of power or discretion directly impairs on the rights of all Malaysians."
It added that SUHAKAM could also provide recommendation for best practices in good governance on when and how such appointments can or ought to be done in a transparent, accountable and non-corrupt manner. – Feb 3, 2023