THE Danna Langkawi Resort and Beach Villas has joined the Small Luxury Hotels of the World (SLH), becoming the network's first luxury resort member on the island and ninth in the country.  
The newfound international recognition reflects the colonial-Mediterranean-inspired resort's commitment to becoming a distinctively bespoke luxury resort, Danna Langkawi said in a statement today. 
With an unrivalled portfolio of prestigious hotels and resorts around the globe, the SLH continues to expand its ethos of conscious travel in breathtaking locations and commitment to supporting independently spirited travellers and hotels. 
Locally, this includes the likes of Pangkor Laut Resort (Perak) and Majestic Malacca (Melaka), while the Grand Hotel du Palais Royal (France) and Cascioni Eco Resort (Italy) are among international paradises part of the network.   
Through this strategic partnership, Danna Langkawi will now have access to the SLH's global reservation platform as well as its comprehensive sales, marketing and distribution services, which reach travellers from all corners of the world.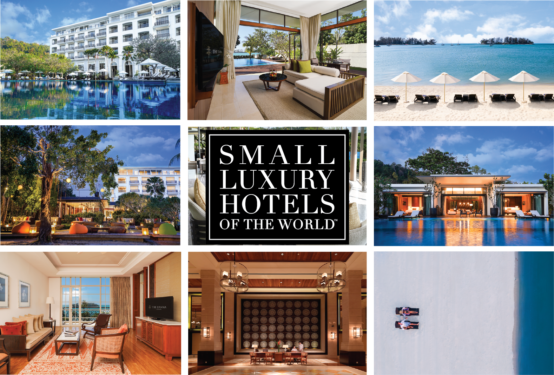 Danna Langkawi general manager Karan Singh said being inducted as an official member of the SLH's collection of esteemed resorts has been a tremendous honour for the resort.  
"As a part of this consortium, we have the unique opportunity to further elevate our resort's commitment to providing world-class vacation experiences on an internationally recognised platform.  
"With this announcement, we also look forward to welcoming guests from across the globe when they visit us here – where we hope they enjoy our exclusive range of local experiences with our exceptional service standards," he said. 
He added that his team is excited to embark on this new journey and extended an invitation to prospective guests to book their next island getaway with them and enjoy special privileges and benefits.   
SLH senior vice-president Mark Wong said the network was thrilled to add Danna Langkawi Resort to its other eight members in Malaysia, thereby allowing SLH's guests to explore the different parts and cultures of Malaysia.  
He noted that Langkawi is one of the most sought-after destinations by SLH's guests, while Danna Langkawi has always been considered a local jewel of the island. 
"The bespoke luxury resort aligns perfectly with our brand values and meets the independently-minded ethos required by SLH," he added.  
"Top-notch home-away-from-home experience"  
Strategically located in Telaga Harbour Park along Pantai Kok, Danna Langkawi takes approximately 15 minutes to reach from Langkawi International Airport and 25 minutes from Pantai Cenang. 
Each meticulously-kept room and suite comes with its own spacious private balcony, giving guests different picturesque angles of the gorgeous Langkawi Island, be it the rolling hills, lush courtyard, pristine marina or the majestic Andaman Sea.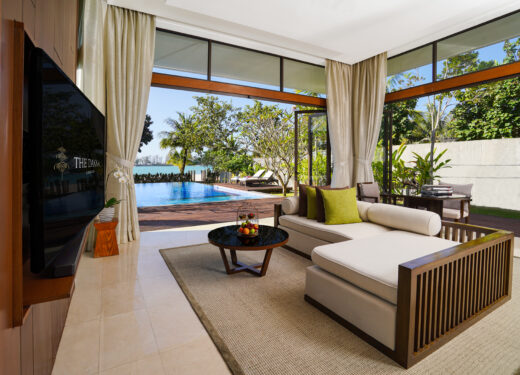 Villas come with direct access to the beach, lavish Salvatore Ferragamo bath amenities, private infinity pools, sun loungers, private spa treatment areas, living rooms and dining lounges – making for a truly top-notch home-away-from-home experience.  
Guests can also enjoy the resort's luxe private pool beachfront villas, the largest private pool villas in Langkawi and latest additions to the resort's repertoire of accommodations.
Danna Langkawi offers personalised and eclectic dining experiences as well, such as intimate in-villa floating breakfasts, private in-villa barbeque dinners, romantic beach dinners and decadent in-villa afternoon tea sessions.  
This is on top of its world-class dining options, which include Peranakan cuisine at Straits & Co, light bites and craft beverages at The Deck and European and Asian flavours at the Planter's all-day dining restaurant. 
In line with SLH's travel standards, Danna Langkawi also ensures that every decision it takes is made with environmental consciousness and sustainable development in mind, including minimising single-use plastics, conserving energy and managing food wastage.
Take advantage of its SLH partnership and be rewarded with premium privileges – such as RM100 daily credit for food, beverage and spa and complimentary return airport transfer – when you book directly with them at www.thedanna.com or www.thedanna.villas. – Sept 13, 2022 
All photos are credited to Danna Langkawi Resort and Beach Villas