UMNO president Datuk Seri Ahmad Zahid Hamidi has brushed off a demand by UMNO Youth chief Dr Muhamad Akmal Saleh for an open apology from DAP.
According to the Bagan Datuk MP, one of the conditions set during the negotiations for cooperation in the unity government was for DAP to apologise for the accusations levelled against UMNO.
"DAP agreed to the condition so there isn't a need to bring up the matter again," he said at a press conference at the UMNO general assembly today (June 8).
Earlier on, Akmal demanded an open apology from DAP, saying that it was necessary if the party wants to win the backing of the Malays and UMNO supporters in the forthcoming state polls.
"We demand DAP to ensure that all their insults, anti-Malay, anti-Islam, racist and communist-centric statements will not happen in the unity government," he was reported as saying.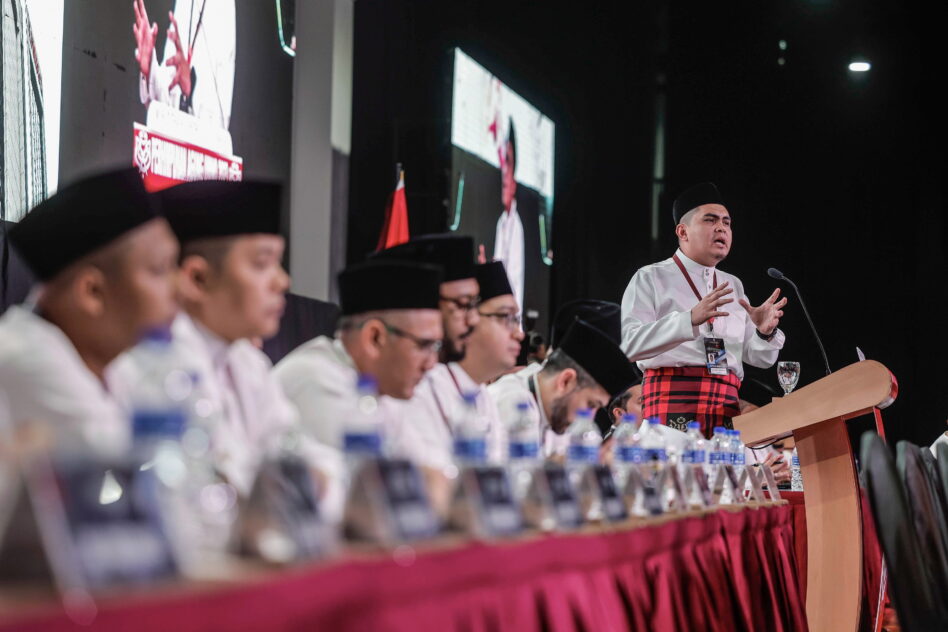 "If, when forming the unity government, you can fly to Sarawak to meet with Gabungan Parti Sarawak (GPS) leaders to apologise, you can apologise to UMNO. We want them to apologise. That would at least soothe the hearts of UMNO members."
In a speech at the Tun Razak Hall in World Trade Centre Kuala Lumpur (WTCKL) earlier today (June 8), Akmal said if DAP is honest and sincere in forming a friendship, they should take back their past insults towards UMNO.
He also said that DAP needs to get rid of the anti-Malay or anti-Islam label associated with their party, which DAP has been branded with in the past.
According to the Merlimau assemblyman, both DAP and UMNO share the same administrative space, but not ideologies.
"We transcend party politics while upholding the principles of our struggle. If anyone dares to cross the line, UMNO Youth will be the first to respond and take action," he said.
Recall that on Nov 23 last year, DAP secretary-general Anthony Loke Siew Fook travelled to Kuching to meet Gabungan Parti Sarawak (GPS) chairman Tan Sri Abang Johari Openg at his residence to publicly apologise during a "friendly meeting" prior to the formation of the unity government.
Loke also paid a visit to Sarawak United People's Party (SUPP) president Prof Datuk Seri Dr Sim Kui Hian.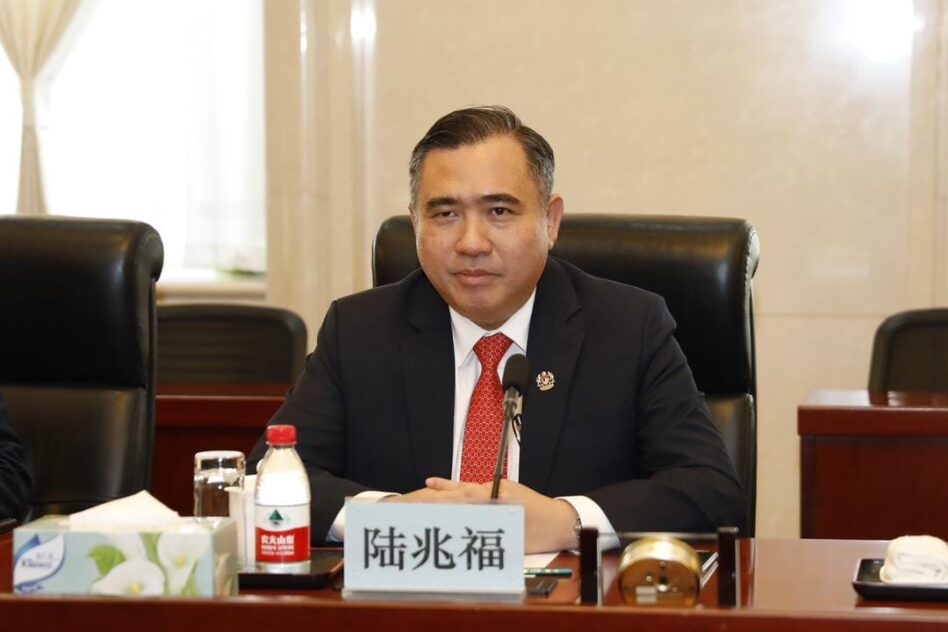 UMNO Youth to stage protest against Jocelyn Chia
In separate news, Dr Akmal confirmed that UMNO Youth will stage a protest against Singaporean stand-up comedian Jocelyn Chia in front of the United States Embassy in Kuala Lumpur at 2.30pm tomorrow (June 9).
Dr Akmal has urged his exco members to file a police report against Chia, who laughed about Malaysia-Singapore relations and made jokes regarding the disappearance of Malaysia Airlines flight 370.
"She has insulted and belittled Malaysians. She said, 'f*** you Malaysia' as this is an insult that UMNO Youth and all Malaysians cannot accept.
"We also urge the government to ban her from entering Malaysia, and in the name of solidarity, I am urging all UMNO Youth members to take to the streets and assemble in front of the US Embassy at 2.30pm tomorrow (June 9)," he said.
Previously, a clip featuring Chia in which the comedian boasted about how Singapore was now a first world nation despite its then prime minister crying on TV after it was forced to leave Malaysia, which remains a "developing country" drew ire from Malaysians.
The comedian made statements that included inappropriate jokes as well as references to the loss of Malaysia Airlines Flight 370 on March 8, 2014. – June 8, 2023