RECENT political developments have brought to light accusations against DAP of aligning themselves with certain figures in the Malaysian political landscape with critics branding the party as hypocritical and power-driven.
"I agree with former health minister @Khairykj (Khairy Jamaluddin). DAP has become a 'lapdog' to Deputy Prime Minister (DPM) Datuk Seri Ahmad Zahid Hamidi. Hypocritical. Power-hungry. No principles. In the past, senior DAP leader @NgaKorMing accused Zahid of corruption," MUDA president Syed Saddiq Syed Abdul Rahman hit out on Twitter.
"He once labelled former premier Datuk Seri Ismail Sabri as Zahid's 'puppet'. Now, he has become a puppet himself to cleanse corrupt individuals for a ministerial position." 
These accusations come after Nga suggested that Syed Saddiq arrange a face-to-face meeting with the top leaders of the unity government to express the party's dissatisfaction instead of making public statements over Zahid's conditional discharge from his graft charges.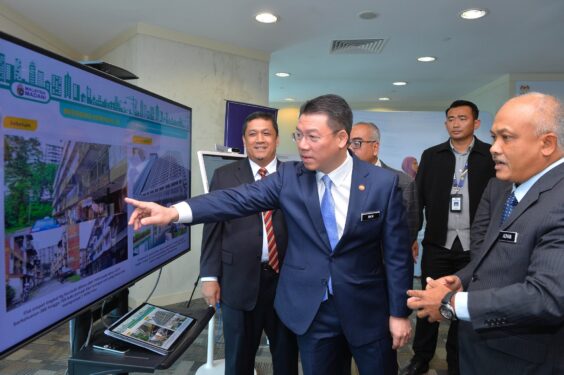 Moreover, recent events have caused some individuals to question and become sceptical about DAP due to what some perceive as a shift in the party's stance.
Critics argue that Nga has become a puppet himself, allegedly working to absolve individuals linked to corruption in exchange for ministerial positions.
However, social media users have chosen to take a jibe at Syed Saddiq instead.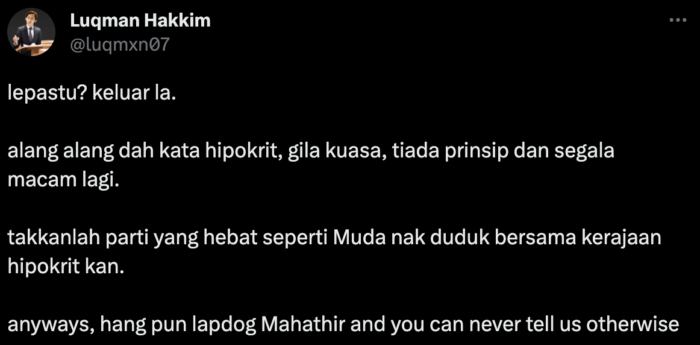 (Then? Just leave la. Considering you've already mentioned him being a hypocrite, power-hungry, lack of principles and everything else. Surely, a great party like MUDA wouldn't want to stay with a hypocritical government, right?
(Anyway, you're also a lapdog of (former premier Tun Dr) Mahathir (Mohamad) and you can never tell us otherwise.)
(Finally, he showed his true colours which is on par with cybertroopers.)

(When you're lapdog for Dr Mahathir … So, what's wrong for the unity government to back their allies?). – Sept 7, 2023
Main photo credit: Bernama