TO prevent a recurrence of the racially charged speech by its activist 'Superman Hew' in the run-up to the 15th General Election (GE15) last year, DAP has taken immediate action to distance itself from a provocative video clip that has gone viral involving a member's speech at a dinner event organised by a DAP branch.
Following an internal investigation, it was found that the ceremony was held last June and not during the election campaign period, according to the party's secretary-general Anthony Loke Siew Fook.
"The individual in question is a regular member of DAP and does not represent the party leadership at all," he pointed out in a media statement made accessible on Facebook. "Certain quarters have deliberately made this clip to go viral went viral at this critical time in order to break the PH and BN campaign momentum."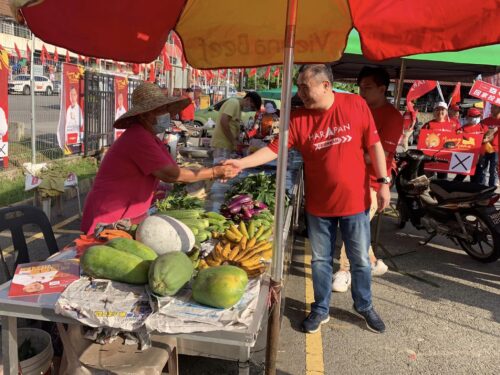 Loke who is also the Transport Minister said he has ordered the membership status of the individual in the video clip to be suspended immediately while the DAP disciplinary committee pursues follow-up action.
"The DAP leadership strongly condemns the speech which is provocative and spewing abusive words," he noted. "I call on all Pakatan Harapan (PH) and Barisan Nasional (BN) supporters not to be affected by the video clip that does not at all represent the morals and stance of DAP."
Recall that on Nov 23 last year, controversial speaker Hew Kuan Yew a.k.a. Superman Hew, 52, was arrested after a video of him telling an audience at a Pakatan Harapan (PH) ceramah that the Chinese community should take advantage of Malay disunity went viral.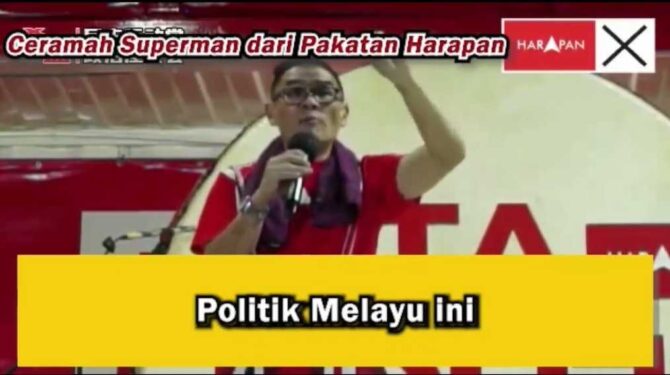 Hew's speech in Cantonese which was delivered at the ceramah in Raub on Nov 17 was found to have elements that could threaten public order, according to Pahang police chief Ramli Yoosuf.
This led to him being investigated under Section 504 of the Penal Code for statements which can threaten public peace and under Section 233 of the Communications and Multimedia Act 1998 for improper use of telecommunication network facilities.
Additionally, Ramli said Hew was also being investigated under Section 233 of the Communications and Multimedia Act for his speech in a political programme at Taman Pandan Mawar, Melaka on Nov 18 last year. – Aug 11, 2023