Letter to editor
I AM writing in response to certain media reports that a Perikatan Nasional (PN) victory in the upcoming polls would be a setback for the economy. Such claims are without basis.
First of all, the upcoming polls are for voters to elect their state legislators – and by extension – the state cabinet, including the respective Menteri Besar and Chief Ministers.
As we know, the national and state governments under Malaysia's Federation system have different jurisdictions. For the most part, the economy falls under the Federal government.
Chief among the architects and stewards of the country's economy are the Finance Ministry, International Trade and Investment Ministry and the Economy Ministry – all of which are under the Federal government. There are many other agencies involved directly or otherwise in our economy but they all report to the Prime Minister (PM) who is also the Finance Minister.
So, it's a fallacy to say that just because there are changes in governments in several states, the country's economy will be affected. While state governments have jurisdictions over economic matters, they are mostly very localised as much of the power still lies with the Federal government.
As for claims that Selangor, Penang and Negri Sembilan are more advanced because they are under Pakatan Harapan (PH) rule, that is another lie. These three states were already more advanced than many other states even before they fell to PH rule (Selangor and Penang in 2008 and Negri Sembilan a decade later).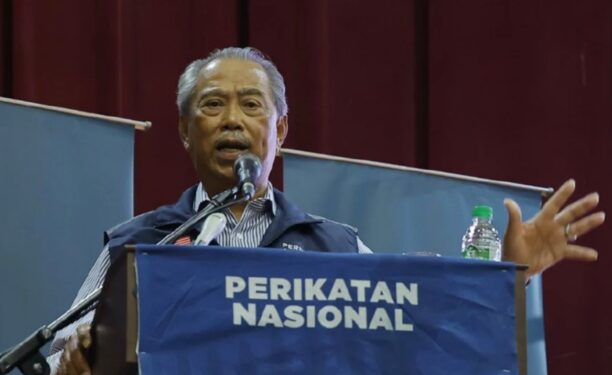 Unity gov't's unclear policies
There are many reasons why this is so. One of them is their close proximity to the Federal capital (Selangor and Negri Sembilan) or due to historical legacy (such as the colonial British's policy of bringing in immigrants and developing Penang as a port).
It is presumptuous to claim that PH's rule over the past five to 15 years have turned these states from backwaters to economic powerhouses in a country that has been independent for 66 years.
In the case of Penang, it was ex-Gerakan chief minister the late Tun Dr Lim Chong Eu's visionary leadership that catapulted the state into a regional industrial hub – not the DAP.
Besides, PN chairman and former premier Tan Sri Muhyiddin Yassin has shown that he has been able to navigate the economy well when COVID-19 hit. He introduced a series of rescue and economic stimulus packages such as Prihatin, Pemerkasa and Penjana.
They helped groups like the B40 and micro enterprises tide over during the trying times. They also helped prop up the economy and expedited the recovery post-pandemic.
But what has the current Federal government done? The ringgit has been losing its value, causing dearer imports which has only burned a bigger hole in the pockets of ordinary Malaysians. Prices of essential goods are rocketing and the unity government's Rahmah programme is too little too late. Unlike during Muhyiddin's administration, there's no crippling pandemic now.
The hike in overnight policy rate (OPR) has also reduced the disposable incomes of many Malaysians, especially those with bank loans, including SMEs which will have knock-on effects on the economy as a whole.
In other words, it is not PN's victory that is worsening the economy. Far from it, it is the unity government's "yet unclear" policy direction (to quote a Maybank Investment report that has since been retracted under pressure) that is weighing heavily on the economy.
Wong Kah Beng
Petaling Jaya
The views expressed are solely of the author and do not necessarily reflect those of Focus Malaysia.