YAYASAN Hiichiikok provides much needed food and shelter to over 30 under privileged children at its home in Taman Rainbow in Kuala Lumpur.
But more than that, it also provides the means and opportunity for these children to escape the cycle of poverty through education.
Yayasan Hiichiikok was set up as a means for HCK Capital Group and its subsidiaries to carry out is corporate social responsibility initiatives.
Yayasan Hiichiikok is able to provide scholarships to deserving children under its care via its links to SEG International Berhad (SEGi) which operates a number of private tertiary education institutions as well as international schools throughout the country.
It is through this connection with SEGi that Yayasan Hiichiikok is able to provide avenues for deserving students under its care to fulfil their potential through higher education.
Two such students from Yayasan Hiichiikok has certainly seized the opportunity after both were offered scholarships, inclusive of boarding, following exemplary SPM results.
Fong Boon Siew and Shanya Savantharaja Naidu, both aged 19, are currently pursuing Foundation in Arts programme at SEGi University, Kota Damansara.
Fong's ambition is to become a cybersecurity expert after becoming interested in the subject during lockdown.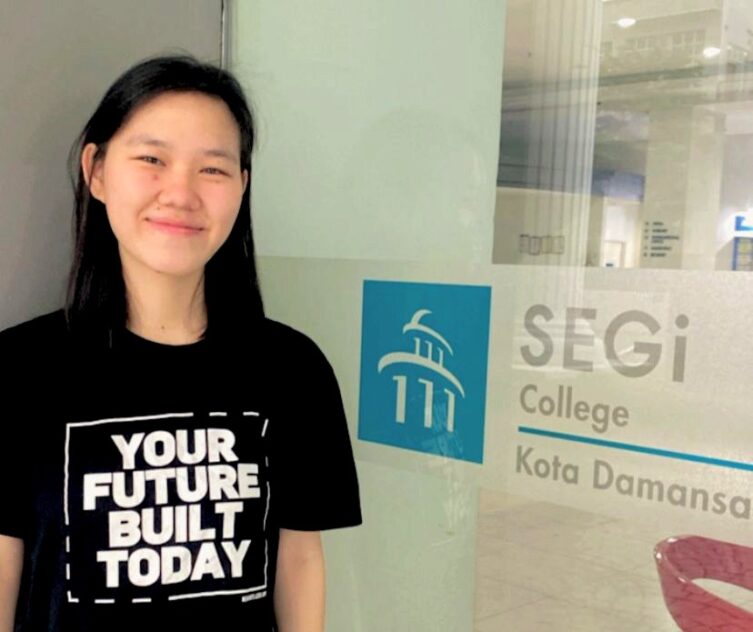 Hours of delving on the subject convinced her that this was, indeed, her calling and she still cannot quite believe that she is able to pursue a Degree in Cybersecurity on a scholarship.
Shanya, meanwhile, has hopes of obtaining a Degree in Psychology after completing the Foundation programme. She, too, is ecstatic at the opportunity provided through Yayasan Hiichiikok firmly believing it to be a pathway to escape difficult circumstances.
She is keen to point out that Yayasan Hiichiikok encourages all children under its care to strive for better academic results, with opportunities at both tertiary and vocational institutions available to deserving students.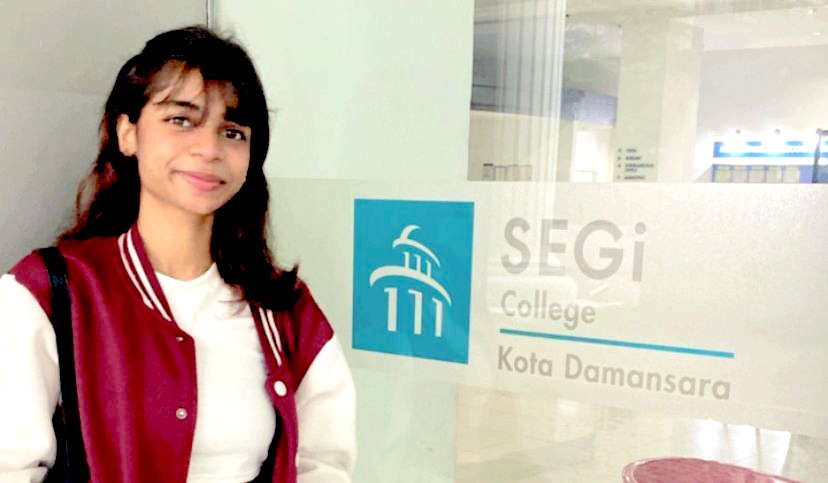 "If not for the scholarship, I would not have been able to afford the degree programme at SEGi University," said Shanya.
"Higher education is a means for me to improve myself and I hope to be a role model to my siblings."
Echoing Shanya's sentiments, Fong expressed gratitude to Yayasan Hiichiikok for providing her with the opportunity to study not just in a premium private tertiary institution but also in a multi-cultural environment.
Noting interactions with international students as one of her favourite aspects of studying at SEGi, she urges all her peers at Yayasan Hiichiikok to seize the opportunity by concentrating all their efforts in their SPM examinations.
Both scholars are also doing their part paying-it-forward by tutoring younger children at Yayasan Hiichiikok during weekends in the hope that others can emulate their achievements.
"Nothing is impossible. With a stable and secure environment coupled with the guidance of Yayasan Hiichiikok counsellors, students can concentrate their efforts in turning their lives into something positive through higher education. Shanya and I are proof of that," Fong remarked.
For more information on Yayasan Hiichiikok, visit www.hiichiikokfoundation.com/. – May 27, 2023