2022 marks the Golden Jubilee of industrialisation in Penang. Immersed in 50 years of manufacturing excellence, the state has undergone successful transformation which is worthy of celebration.
Appointed as the lead and co-lead for this celebration, the Penang Development Corporation (PDC) and InvestPenang have planned and coordinated a year-long event with industry leaders to showcase Penang's transformation journey and opportunities ahead.
Leveraging digitalisation
"Penang ecosystem has the right ingredients to enable the adoption and participation of all stakeholders in the Industrial Revolution 4.0 (IR4.0) road map," organising chairman for the celebration Datuk Seri Lee Kah Choon pointed out. "Incorporating digitalisation in every aspect is the only way for us to compete in the global arena."
The state's competitive edges in electrical & electronics (E&E), medical technology and digital economy & global business service (GBS) serve as an enabler in the digitalisation journey among businesses and governmental bodies into the future.
Aside from these, the state is also exploring opportunities in the food and space technology that are ripe for the picking.
All these exciting capabilities that Penang possessed will be showcased in this year-long celebration.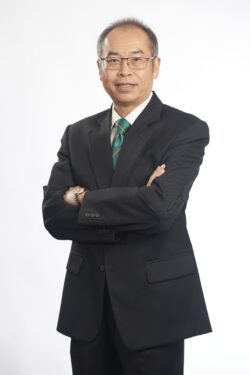 Talent pool expansion
"Penang's manufacturing sector used to be dominated by direct labour. However, it has undergone structural change and the evolution is especially notable for the past two years," revealed Lee who is also the special investment advisor to the Penang Chief Minister.
Moreover, a combination of factors ranging from incoming new strategic projects, prominent rise of home-grown entrepreneurs and growth in the start-up landscape, have further sparked the creation of many high value job opportunities.
"As such, we expect the composition of our workforce to be significantly skewed towards knowledge workers to drive Penang's next stage of manufacturing excellence and innovation," expounded Lee.
"Riding on Penang's strong industry ecosystem coupled with the emerging global trend, the state is poised to transform itself into a leading hub for entrepreneurship in Malaysia. We envisage that our income level per capita will top the nation's list in the very near future with high income jobs that are as good, if not better than the national average."
Above all else, Penang's industrial revolution will position itself as the preferred location for knowledge workers, according to Lee.
"With the pace that we are progressing now, we target to attract at least 150,000 knowledge workers to immigrate to Penang over the next 10 years," he added.
Banking on the uprising demand for talent, the state will focus on initiatives to promote My Penang, My Workplace to embellish 'live-work-play' lifestyle.
Concurrently, a tripartite relationship among the state government, industry players and education providers will be established to formulate and implement short-, mid- and long-term strategies on talent development programmes. – Jan 13, 2022