A GROUP of five led by Global Human Rights Federation (GHRF) president S. Shashi Kumar and deputy president Peter John Jaban has pursued legal action against the Inspector General of Police (IGP) and the Attorney-General (AG) over inaction in the case involving controversial preacher Syakir Nasoha (main pic).
The other four members of the group are Parti Bansa Dayak Sarawak (PBDS), the Sarawak Association for People's Aspiration, Ex-Students of Chinese Schools and Pertubuhan Malaysia Tamilar Munnetra Kalagam.
Having filed the application via Messrs Gunaseelan and Associates, the plaintiffs are seeking a court declaration for the refusal to act against Syakir as being "unlawful and an abuse of power on the part of IGP and the AG".
"We're pursuing legal action in view of the authorities' failure to prosecute Syakir," Jaban who is a renowned Sarawak activist pointed out in a media statement.
A judgement was delivered today subsequent to a judicial review filed on Sept 15 last year with proceedings heard in front of Judge Datuk Ahmad Kamal Md Shahid at the Kuala Lumpur High Court on July 31.
The judgment was delivered at 2.30pm via Zoom meeting in the presence of lawyers for the plaintiffs Keshvinjeet Singh and Uma Gunaseelan.
Ain his ruling, Ahmad Kamal said the applicant needs to show that they have the legality to challenge the AG's decision with prima facie findings.
After the entire video was being reviewed, the judge concluded that there was no religious sensitivity involved with the Attorney-General's Chambers (AGC) having reviewed and emphasised that the video was edited, hence there is no sufficient evidence to meet the high threshold by just lodging police reports and putting forth edited videos.
"We the plaintiffs are truly dissatisfied and disappointed with such decision," regretted Shashi and Jaban who attended the Zoom meeting. "We will be instructing our lawyers to file an appeal to the court of appeal soon."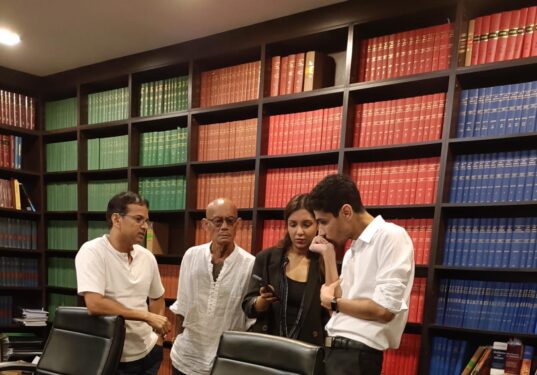 Recall that in October 2021, a video of Syakir remarking that "at the end of time, disciples of non-Muslim religions will be scrambling together to kill Muslims in the world" made the rounds on social media and WhatsApp. He specifically referred to Hindus, Buddhists, Christians and Dayaks wanting to annihilate Muslims.
The lead counsel for the plaintiffs argued that transcript of the recording on the allegedly offensive remarks made by the preacher which was produced in court had clearly showed seditious tendency.
Jaban further alleged that this was not the first-time reports lodged with regard to Muslim preachers insulting and making defamatory speeches and statements about non-Islamic religions had been classified as NFA (no further action).
Similar police reports were lodged by GHRF against preachers Zamri Vinoth Kalimuthu and Firdaus Wong Wai Hung and Idris Sulaiman, among others, but no action was taken till today.
"GHRF which was supported by 62 other NGOs (non-governmental organsiations) had also submitted a memorandum to Prime Minister Datuk Seri Anwar Ibrahim in Putrajaya on March 10 this year but our efforts were in vain," added Jaban. – Sept 26, 2023