WHILE Deepavali is a time to enjoy the festival of lights with loved ones and friends, there is a need to be mindful of one's health as it is during the festive period that tendency to go overboard in the consumption of all the good tasting food and beverages.
Indian delicacies will be difficult to resist – that will require some will power – but one can still enjoy themselves if they take the moderate approach, so suggest the Malaysian Medical Association's (MMA) president Dr Muruga Raj Rajathurai.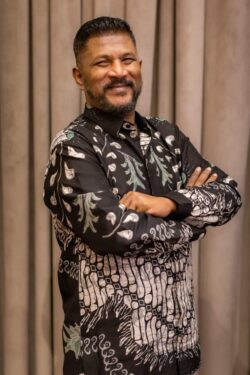 "Those with existing comorbidities, especially type two diabetes mellitus need to be mindful of what foods and beverages may cause a spike in their blood sugar. Too much of red meat can also raise a person's blood pressure," he advised in a Deepavali greeting to all Malaysian Indians of the Hindu faith celebrating Deepavali today (Oct 24).
"Excessive amounts of alcohol should also be avoided as too much can be harmful to health. Most importantly, do not drive if you are consuming any alcohol."
With so much political fervour in the air ahead of the 15th General Election (GE15) on Nov 19, long-time DAP lawmaker Lim Kit Siang seizes the opportunity to remind Malaysians "to replace darkness with light so that Bapa Malaysia (the country's founding father) Tunku Abdul Rahman's wish could come true on Malaysia's Centennial".
"Let Malaysians unite on Nov 19 to end Malaysia's trajectory towards kleptocracy, kakistocracy and a failed state on Malaysia's Centennial," reads the over-stretched Deepavali greetings of the Iskandar Puteri MP.
"Instead, let's work towards making Malaysia a phenomenon on the world stage as a great world-class plural nation that can be an object lesson for all nations and peoples of the world, whether in political, economic, social or environmental sphere as Malaysians leverage the best values and virtues of the four great human civilisations that meet in confluence – Malay, Chinese, Indian and Western." – Oct 24, 2022
Main pic credit: The Star