DAP lawmaker Lim Kit Siang has accused Malaysian Anti-Corruption Commission (MACC) chief commissioner Tan Sri Azam Baki of having "time management" problems, saying that anti-graft agency had more than a decade to act on the littoral combat ship (LCS) scandal.
The Iskandar Puteri MP's response came following the recent announcement by the top graft-buster that MACC needs more time for its investigation into the troubled RM9 bil project.
During a press conference yesterday (Sept 8) Azam said the anti-graft agency needed some time to summon more witnesses, including a few more who were overseas.
"He clearly has time management problems as MACC has more than a decade to act on the scandal," Lim said.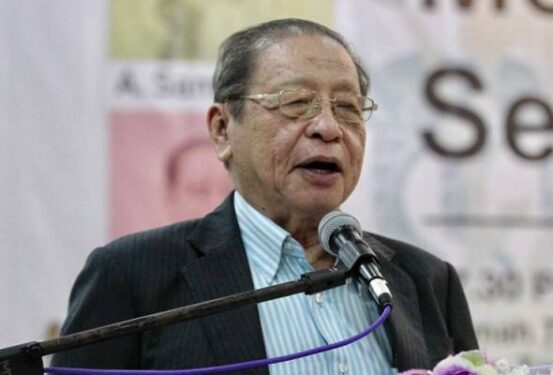 "His silence to my repeated questioning on why the three charges against Tan Sri Ahmad Ramli Mohd Nor predated the LCS scandal and had nothing to do with it, but concerned other defence procurements, is an implied admission that the MACC has so far not acted on anyone on the RM9 bil LCS scandal."
On Aug 16 former Boustead Naval Shipyard Sdn Bhd (BNS) managing director Ramli was charged with three counts of criminal breach of trust (CBT) involving RM21.08 mil.
The former navy chief has been accused of fraudulently approving three payments amounting to RM21.08 mil to three different firms without the approval of the BNS board.
Calling Azam's silence on the matter "most unsatisfactory" Lim expressed hopes that the Parliament Select Committee on agencies under the Prime Minister's Department would summon Azam to explain why MACC had failed to take action against anyone for the scandal.
"This is despite Azam having the benefit of two reports on the LCS scandal that contained a myriad of possible charges on corruption, abuse of power, breach of trust, malpractices and cheating," he justified.
Lim was referring to the report from the Special Investigation Committee on Public Governance, Government Procurement and Finance (JKSTUPKK) on the LCS project chaired by former auditor-general Tan Sri Ambrin Buang as well as the report of the forensic audit of the LCS procurement (2011–2014) done by Alliance IFA at the behest of Boustead Heavy Industries Corp Bhd (BHIC).
Lim also said Azam should be queried on why MACC had not acted earlier as the origin of the LCS procurement went back more than a decade to when Datuk Seri Najib Razak was the defence minister when Tun Abdullah Badawi was prime minister from 2003 to 2009.
"The PSC on agencies should specifically ask Azam whether MACC had questioned Najib on the LCS scandal, or will the PSC be the first PSC to fail in making any difference in the governance of the country?" – Sept 9, 2022
Main pic credit: The Edge Markets