AS Prime Minister Datuk Seri Anwar Ibrahim has just made his way to Dewan Rakyat moments ago following a two-day visit to the earthquake-torn Turkiye at the invitation of President Recep Tayyip Erdogan, another Malaysian 'rescue' delegation is gearing up for departure to Istanbul.
Perikatan Nasional (PN) MPs led by PAS' deputy president Datuk Seri Tuan Ibrahim Tuan Man will be embarking on a special mission to Turkey to help with earthquake relief efforts, according to Sik MP Ahmad Tarmizi Sulaiman.
"They will go on a special mission from March 2 to 7," explained Ahmad Tarmizi when commenting on Anwar's briefing prior to his trip to Turkiye on Feb 14.
He further urged Wisma Putra to help coordinate the movement of Malaysian relief teams that will soon be going to Turkiye.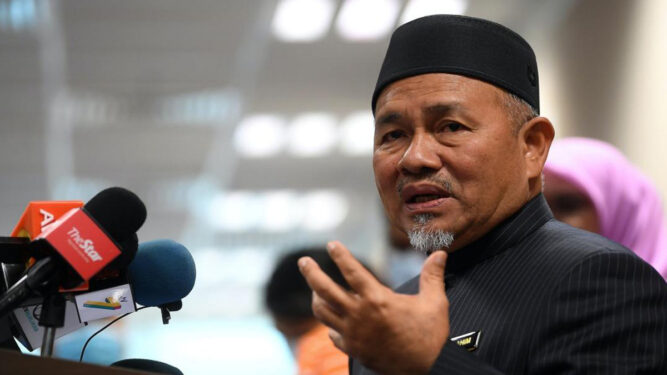 Meanwhile, Anwar has extended the appreciation of the Turkish Government to Yang di-Pertuan Agong Sultan Abdullah Sultan Ahmad Shah, the Malaysian government and the Malaysian Parliament for the assistance and condolences rendered to earthquake victims following the disaster in Nurdağı, Gaziantep.
"The Turkish government also praised the efficiency of the SMART Malaysia team in assisting the operation to rescue the earthquake victims," the Tambun MP told Dewan Rakyat. "I would also like to inform that Malaysia's humanitarian aid fund for earthquake victims in Turkiye and Syria amounts to RM50 mil thus far."
Anwar further suggested that the SMART officers involved in the rescue mission be given special medals and allowances.
"I have given consent to the SMART team that should be in Turkiye for only two weeks to extend their service at the request of President Erdogan," he justified.
"I'm impressed that no one member complained when deployed there in extreme cold weather and exposure to danger. This is what prompted me to deliver this briefing in Dewan Rakyat so that the public knows that they (SMART team members) need to be awarded." – Feb 16, 2023