I HAVE always considered pageants like Miss Universe (MU) platforms that objectify women.
Contestants are 'displayed' as objects, apparently being judged on their physical appearance, which reinforces stereotypical standards of beauty, although to some extent consideration is supposedly given to their intellect.
Although the MU organisation represents that the platform provides a "safe space for women to share their stories and drive impact personally, professionally, and philanthropically", what happens in the background for these women to get there got no public scrutiny until recently, when the Indonesia scenario surfaced.
Of course, the intent of such pageants may be to choose an 'iconic' woman annually to serve as an inspirational leader and role model to their communities and fans around the world. Yet, pitting women against one another involves a 'toxic' degree of physical beauty with the women being scrutinised through a patriarchal lens.
From economically developed countries to smaller nations, these women yearn to be that 'iconic figure', encouraged to be their country's representatives by supposedly showcasing their identity and intellect to stand out from the rest.
According to MU Organisation, this annual icon should showcase confidence, be able to articulate her drive, be authentic and credible, exhibit grace and understand the values of the MU brand and the responsibilities of the title. These seem to reflect that such a pageant is not just about the superficial, physical aspects of a woman.
Yet, regardless of what pageant organisers may say, physical beauty is a prime criteria for judges, which may serve to 'shake' a person's confidence if she dreams to represent her country as the 'iconic' woman.
If indeed the physical and superficial aspects of a woman are not key criteria, the 'swimsuit' round, for example, has no reason to be such a 'highlight', where contestants are required to prance on stage in skimpy 2-piece swimwear, being paraded and avidly watched by millions of viewers.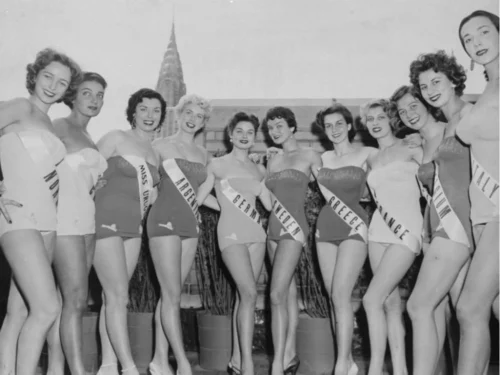 This, to me, is objectifying. All these bring us to the subject matter at hand: the allegation of sexual harassment in one of the MU Organisation franchises in Indonesia.
From my perspective, considering the substantial influence of physical appearance in selecting MU winners and the potential for various aspects of the competition to inadvertently objectify participants, it wouldn't be astonishing if the Indonesian incident is not an isolated occurrence.
When physical beauty becomes a key factor, together with a group of women who desperately aspire to be the 'iconic' annual figure, the stage is set for possible abuse and sexual harassment.
From a 'perception' perspective, the fact that the MU Organisation had immediately severed ties with its Indonesian franchisee, who also holds the licence for MU Malaysia, would not necessarily make this issue disappear for the MU Organisation.
Sexual harassment allegations are always complex. Every such case will have its own set of lessons on how an organisation can better handle and communicate around such reputation-threatening situations.
Going public about the immediate severance of the relationship without looking into the matter carefully may backfire for the MU Organisation. The fact that MU Organisation issued a statement confirming that the franchisee "had not lived up to their brand standards, ethics and expectations" may result in retaliation by the franchisee.
Taking such action that impacts livelihood and business by letting reports of sexual misconduct go unchecked may result in the issue escalating into a full-blown crisis. Another aspect that needed to be considered is, if indeed sexual harassment did take place, what did the MU Organisation know, and when did they know it?
These factors could lead to inquiries about the legitimacy of the MU Organisation, as the judging criteria itself might contribute to a culture where disturbing incidents of sexual predation could occur unchecked for an extended duration.
This may also give rise to potential questions about the MU Organisation dragging its feet, ignoring or even minimising 'signals' or warnings that are embedded in the criteria. Organisations must know, as a general principle, that even with the passage of time, sexual misconduct will eventually come to the surface.
'Putting a lid' on such matters or simply severing ties will not 'cut it'. Organisations must act decisively and appropriately and understand the whole scenario to be able to pre-empt and manage issues arising immediately and effectively.
MU Organisation must be seen to take such allegations extremely seriously.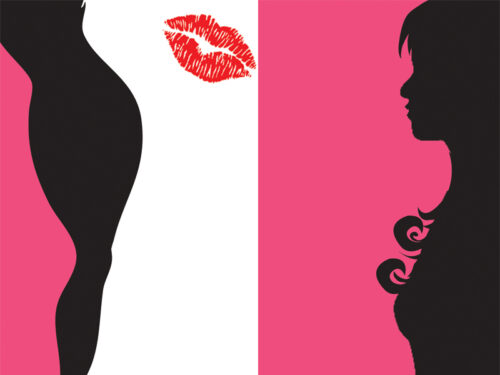 If the franchisee perpetrator is 'guilty', they need to be held accountable and the MU Organisation should be seen as playing an important role in ensuring such accountability as the franchisor. The fact that the organisation severed ties with the franchisee without apparently showing any interest in 'getting to the bottom of it' may be perceived as 'washing their hands' of this 'stain'.
As a general rule in such cases also, there should never be an emphasis on 'investigating where the leak of such allegations' came from. This may be perceived as a 'witch hunt' and potentially create the perception of a cover-up.
What is important to protect the organisation's brand is that the organisation has taken appropriate, effective and timely action when such allegations arise – this is what the public wants to know.
Additionally, protecting the victim's identity is paramount. Even in cases where the accuser has made a public appearance, the MU organiser should avoid sharing any information about the accuser and continue to protect the accuser's privacy.
Finally, with the potential of this allegation becoming a full-blown criminal or civil case, the MU criteria themselves should be able to stand up to scrutiny.
A key question that arises may be, has the MU Organisation created a potential platform where sexual misconduct can take place and even thrive? This is another aspect that the communication and legal teams need to look into when managing the crisis at hand.
In short, in sexual harassment cases, the repetitional stakes are high. If unmanaged, they will have a massive impact on an organisation's brand reputation and survival.
In the case of MU, bearing in mind the fact that such pageants may be seen as a 'breeding ground' for the objectification of women, perhaps the MU and other pageantry organisations should look into the focus of their criteria for winners.
Instead of superficial and physical considerations being perceived as key factors, as normally portrayed in the MU finals, the MU Organisation should ensure that the whole pageant places emphasis on choosing and developing an 'iconic figure' who really represents a woman of grace, intellect, positive values, authenticity and above all, one who indeed can represent the woman of the future, cutting across nations, culture, race and religion. – Aug 18, 2023
Prof. Mohd Said Bani C.M. Din is a managing director at BzBee Consult and president of Public Relations and Communications Association (PRCA) Malaysia.
The views expressed are solely of the author and do not necessarily reflect those of Focus Malaysia.
Main photo credit: AP