THE upcoming state elections in Malaysia are a crucial event for the country's political landscape.
For the first time in history, two opposing coalitions, the Pakatan Harapan (PH) and Barisan Nasional (BN) joined forces against the Perikatan Nasional (PN) coalition which is made up of PAS and Bersatu.
This unique scenario has created a lot of anticipation and speculation as to who will emerge victorious. However, what is even more important is for Malaysians to stick together beyond race and religion to show patriotism and support for the government regardless of the election outcome.
Malaysia is a diverse country with people of different ethnicities, cultures and religions living together.
While its diversity is one of the country's strengths, it can also be a source of division and conflict. Therefore, the state elections present an opportunity for Malaysians to come together and put aside their differences for the greater good of the nation.
It is a chance to show that despite their striking differences, majority of the Malaysian population wants peace, harmony and prosperity.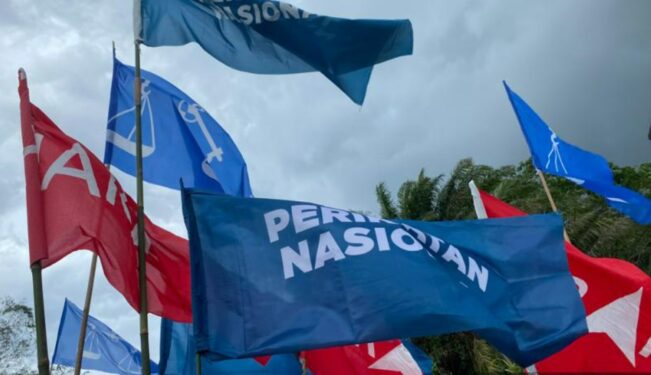 The government's performance in the upcoming state elections will also serve as a key performance indicator (KPI) for the federal government spearheaded by Malaysia's 10th Prime Minister (PMX) Datuk Seri Anwar Ibrahim.
Anwar who is also the Finance Minister has made it clear that he wants to lead Malaysia towards a more progressive and inclusive future. The results of these state elections will give an indication of how well the government has performed in achieving this goal.
However, the election results should not be the only focus for Malaysians. What is more important is the need to support the government regardless of the outcome.
The rakyat must evaluate the present developments and achievements by each state and their leadership regardless of whether they are Pakatan Harapan (PH)-held states like Selangor, Penang and Negri Sembilan or Opposition-dominated states like Kedah, Kelantan and Terengganu.
Furthermore, Malaysians must also remember that the state polls are not just about politics. They are about the people who will be affected by the policies and decisions made by the government.
The state elections will determine the leaders who will be responsible for making decisions that will impact the lives of Malaysians in their respective states. Therefore, it is important for Malaysians to take an active interest in the election by choosing leaders who have the best interests of their constituents at heart.
A word of caution to the electorate is to always listen and vote wisely by choosing candidates who have a track record of delivering their promises or are likely to walk the talk rather than giving in to temptations by voting for candidates who are only good at letting their mouth do the job. – June 15, 2023
Papparaidu Veraman is the founder & advisor of Malaysian Indian Voice (MIV) and assistant organisational secretary to DAP Selangor.
The views expressed are solely of the author and do not necessarily reflect those of Focus Malaysia.