Letter to the editor 
I AM truly pleased to learn that Datuk Seri Dr Dzulkefly Ahmad had finally agreed to stand for the Kuala Selangor parliamentary seat, although I must say that I am saddened that Dr Lee Boon Chye has opted out of the 15th general election (GE15).
Both are good people with a heart for the people. They are not there as politicians to seek after their own agenda, but they truly care for the ordinary people.
Dr Dzul, for example, when he was Minister of Health, was informed of a stateless girl who was suffering from SLE. He immediately assigned his special officer Dr Pa to look into her plight.
Being stateless means that the girl's father had to fork out several thousands of Ringgit to pay for the hospital fees, when she was warded at Selayang Hospital.
Little help was provided by the Director-General of Health, Dr Noor Hisham Abdullah who would not even lift his little finger to help.
Dr Dzul, instead, out of the kindness of his heart donated some money to the family although this was never sought from him as the Minister of Health. 
This is why, despite wanting to initially opt out of GE15, I sent him a message to personally encourage him to contest in Kuala Selangor. I even offered to help him with his campaign. He should not just 'quit politics' until he has groomed a younger person to take over. 
It is important that politicians like him, and Dr Siti Mariah Mahmud groom a few young people who will support each other to take over her role when she opts out. 
It is not just about 'staying out of the GE' the way Tony Pua opted out of the race, yet claiming that he did it out of his own accord. 
Disappointed that Dr Lee is out
Personally, I am sad to see that Dr Lee Boon Chye will not be contesting in GE15. Dr Lee was serving as Deputy Minister of Health together with Dr Dzul.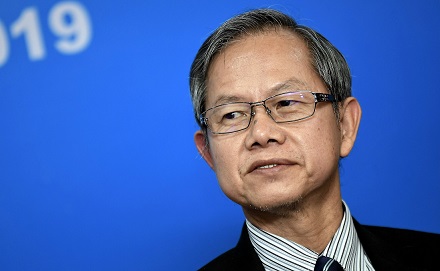 As I understand it, Dr Lee is opting out so that the younger people can be featured in the coming general election, but I sincerely hope that he will reconsider taking on GE15 again. We need more good people in politics.
When the case of the stateless girl with SLE was brought to his attention, he also assigned his special officer, Dr Syurrunnaja Adnan to look into the case.
I did not want to offend Dr Dzul or Dr Pa initially by turning to Dr Lee. But, thankfully, both Dr Syurrunaja and Dr Pa were willing to put their heads together to solve the child's plight. 
With that, I created a chat group together with the girl's auntie, and the two good doctors managed to come up with a good solution. Under the Financial Act, children 12 years and below are entitled to free medical treatment regardless of whether they are citizens or not. 
With that, for at least two to three years, the father of the girl was relieved of the financial burden, as medication for SLE works out to be about RM800 a month. 
With this, I would like to thank Dr Dzul, Dr Lee, Dr Pa and Dr Syurrunnaja once again for having a heart for the B40. – Oct 31, 2022
Stephen Ng
Kuala Lumpur
The views expressed are solely of the author and do not necessarily reflect those of Focus Malaysia.
Main photo credit: NST