MAIN Market-listed property developer EcoFirst Consolidated Bhd has acquired the remaining 49% stake in BCM Holdings Sdn Bhd to fully own a 4.18-acre freehold land in Sungai Besi for RM78.4 mil.
The two-contiguous freehold asset, which is located along Jalan Satu within the Chan Sow Lin vicinity in Kuala Lumpur, has a development order (DO) approved by the Kuala Lumpur City Hall (DBKL) with a plot ratio of 1:9.3.
The estimated gross development value (GDV) of the intended development of BCM Properties amounts to RM1 bil while the estimated gross development cost (GDC) amounts to RM620 mil (hence, the expected gross profit is expected at RM380 mil).
A filing with Bursa Malaysia yesterday (Sept 23) shows that EcoFirst has inked a conditional share sale agreement with vendor Tan You Tiong for the proposed acquisition.
Upon completion, BCM will become a wholly-owned subsidiary of EcoFirst.
"The acquisition of the remaining stake in BCM will give us full ownership of the land. This will allow the group to enjoy the full benefit of its strategic location at the fringe of KL city centre," commented EcoFirst's group CEO Datuk Tiong Kwing Hee.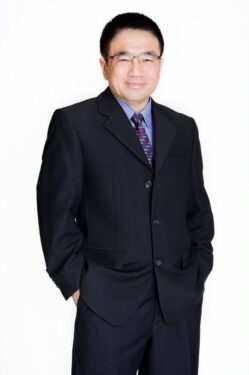 "We are positive on the prospects of the development plans at BCM Properties given the strong take-up rate during the recent soft launch has been convincing," he added.
"We expect to see further improvement as and when the property market gradually recovers."
Recall that EcoFirst had first acquired the 51% equity interest in BCM for RM81.6 mil back in April last year. As the acquisition is proven to create value for EcoFirst, the management has decided to acquire the entire stake in BCM.
According to the conditional share sale agreement, the purchase consideration of RM78.4 mil will be satisfied entirely in cash, to be fully funded via a combination of internally generated funds and/or bank borrowings.
Upon completion of the proposed development on the land, EcoFirst is expected to generate a strong positive net cash flow of RM288 mil, which will contribute significantly to the group's cash flow in tandem with its gradual post-COVID-19 pandemic business recovery.
With a healthy balance sheet coupled with strong positive cash flow to be generated from the development of the land, EcoFirst is expected to be able to start declaring some dividends commencing its financial year ending May 31, 2023.
Tiong further opined that the full ownership of BCM will allow EcoFirst to fully consolidate both the financial performance and facilitate easier decision-making and direction for the project.
EcoFirst is funding the development cost for BCM Properties via bank borrowings. Being a wholly-owned subsidiary of EcoFirst now, the group will be able to save the development costs incurred by the development.
The group believes that the development of BCM Properties will contribute positively to its financial performance as seen by the initial interest in the property project.
At the close of yesterday's (Sept 23) trading, EcoFirst was unchanged at 36 sen with 2.21 mil shares traded, thus valuing the company at RM423 mil. – Sept 24, 2022