CONSTRUCTION-BASED Ekovest Bhd has signed a tripartite memorandum of understanding (MOU) with China's Shenzhen Maoxiong Co Ltd (Maoxiong) and Anxi County People's Government for cross-border socio-economic strategic collaboration.
All parties will jointly work as strategic partners to promote the conceptualisation, planning, prioritising, financing and implementation of property development, infrastructure development and fresh produce, agriculture and aquaculture distribution as well as processing development in both Malaysia and China.
Anxi is a county of the prefecture-level city of Quanzhou in China's southern Fujian province which lies adjacent to and directly north of Xiamen.
Headquartered in China, Maoxiong is an established company involved in the plantation, processing, storage, and distribution of vegetables and fruits.
Equipped with high standards and modern facilities sprawling over 10,000 sq meters and a cold storage capacity of over 30,000 sq meters, Maoxiong oversees expansive farming areas of more than 30,000 mu (2,000 hectares) across China.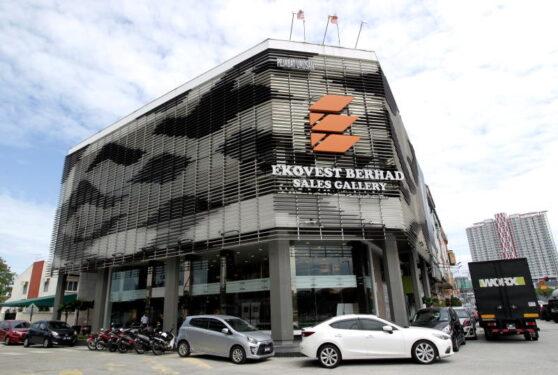 The company's reputation for excellence and innovation has positioned it as a reliable leader in the agricultural sector, thus making it a crucial part of this collaboration.
"Expertise from Maoxiong, a leading enterprise in plantation, processing, storage, and distribution of vegetables and fruits, will be integral to this operation," explained the company's founder Yang Lian Cheng.
"At the heart of this collaboration is the development of a cutting-edge durian processing and distribution centre in China. We look forward to co-operating with Ekovest's subsidiary, PLS Plantations Bhd, a frontrunner in managing and operating forest plantations, oil palm and durian plantations which will bring crucial industry knowledge to the venture."
Describing the strategic partnership as a win-win situation for all parties, Ekovest group executive chairman Tan Sri Lim Kang Hoo said this signifies not only a promising step forward for the business partners but also fosters a platform for the exchange of knowledge and technology.
"We look forward to exploring the synergies this collaboration will undoubtedly bring. Ekovest will employ its extensive experience in construction, infrastructure development and property development to facilitate infrastructure development under the MOU," he noted.
The parties aim to immediately focus on durian processing and explore infrastructure development within China and do not discount the potential expansion of their collaboration beyond China and Malaysia should this initiative prove successful.
At the end of today's market trading, Ekovest was up 1 sen or 2.53% to 40.5 sen with 26.85 million shares traded, thus valuing the company at RM1.09 bil. – July 26, 2023