ELK-DESA Resources Bhd, a non-bank lender focused on the used-car segment, saw its net profit for 1Q FY3/2024 ended March 31, 2023 edged down 51.7% to RM8.5 mil (1Q FY3/2023: RM17.59 mil) due to the absence of impairment allowances for the hire purchase segment that was made available in the previous corresponding quarter.
Nevertheless, the group posted a 1% revenue growth during the period under review to RM39.18 mil from RM38.96 mil a year ago. The increase in revenue was due to higher contribution from its hire purchase segment.
ELK-Desa's hire purchase receivables as of June 30 stood at RM574.47 mil, a 14% improvement against last year's RM502.19 mil. This is reflective of the group's strategy to re-establish its hire purchase receivables to pre-pandemic levels.
In order to support the increased hire purchase receivables, the group's bank borrowings rose 59% as a result of higher drawdown of block discounting facilities. Despite this, the group's gearing remains at a manageable level of 0.52 times against 0.33 times one year ago.
For the hire purchase segment, revenue increased by 9% to RM26.74 mil mainly due to expansion of the group's hire purchase portfolio.
During the quarter, there was an impairment allowance amounting to RM7.33 mil compared to a reversal of impairment allowance amounting to RM5.36 mil last year. There was also a credit loss charge (impairment allowance over average net hire purchase receivables) of 1.18% compared to a reversal of credit loss charge of 1.01% a year ago.
The group explained that both the reversal of impairment allowance and credit loss charge in the previous correspondence period were due to exceptionally good collection and positive recovery activities.
However, ELK-Desa does not expect further reversals of this nature in the foreseeable future. Moreover, net impaired loans ratio had increased from 1.92% as of March 31 this year to 2.25% as of June 30. Pre-tax profit for the segment decreased by 54% to RM10.14 mil.
As for the group's furniture segment, revenue decreased by 14% to RM12.44 mil mainly due to lower furniture sales in this quarter compared to the previous corresponding quarter. As a result, the segment recorded a lower profit before tax of RM970,000 against RM1.38 mil a year ago.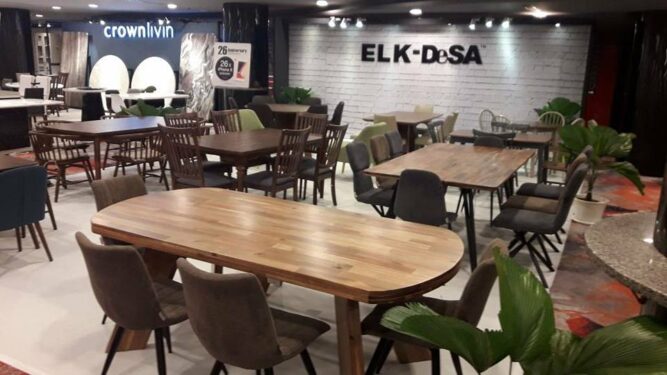 "Our performance in the first quarter is reflective of the operating landscape. As we move forward, we believe that the demand for used-car financing will continue to remain strong as the Malaysian economy continues its path towards recovery," commented ELK-Desa's executive director and chief financial officer (CFO) Teoh Seng Hee.
"Nevertheless, the group is not expecting a sharp expansion of its hire purchase receivables in view of the macroeconomic uncertainties within its operating landscape."
In addition to inflationary pressures that has affected hirers' repayment patterns, Teoh expects the used car financing industry to also require process changes to adapt to the new regulatory oversight by the Consumer Credit Oversight Board which is expected to come into effect in 2024.
"We will remain focused on reducing our impaired loans ratio while gradually growing our hire purchase receivables to pre-pandemic levels so as to deliver sustainable value creation for our shareholders and stakeholders,' he added.
At 2.49pm, ELK-Desa was down 2 sen or 1.57% to RM1.25 with 113,800 shares traded, thus valuing the counter at RM569 mil. – Aug 23, 2023
Main pic credit: Mint