WHILE calls to allocate more parliamentary seats for Sabah and Sarawak have gained traction lately, the income and development disparity between Peninsular and East Malaysia remains the primary obstacle in forging and fostering a closer and more unified relations between the two regions.  
Currently, East Malaysia is allocated 56 parliamentary seats –Sarawak with 31 and Sabah with 25.  
The endorsement from the Special Council on the Malaysia Agreement 1963 (MKMA63) would (further) empower the push for the 78 parliamentary seats (35% out of 222 parliamentary seats) to finally see the light of the day.  
However, Sabah and Sarawak still face enormous challenges in their quest to attain better access to basic infrastructure such as water and electricity as well as well-paved roads to health and education facilities.  
The COVID-19 pandemic further exacerbated the difficulties among rural Sabahans and Sarawakians in accessing digital content.  
Children in rural districts of Sabah and Sarawak cannot follow up on the learning syllabuses due to insufficient digital infrastructure. They also have to share electronic devices such as mobile phones or laptops with their parents and siblings.  
As a result, many rural Sabahans and Sarawakians are disconnected from the outside world, posing additional barriers to communicating with family members across the South China Sea, especially those working and living in the Peninsular.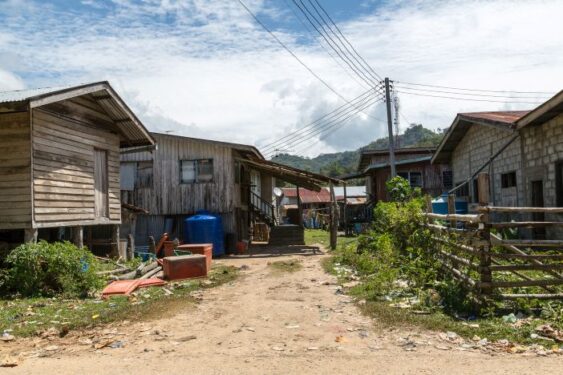 Dietary constraints also indirectly result in an existential barrier between West and East Malaysians getting along and fraternising together on a deeper and more meaningful level.  
Although the three main ethnic groups in Malaysia can have and enjoy cross-communal dining activities during special occasions or festivities, West Malaysian Malays and Muslims usually choose to have their meals in halal-certified restaurants when eating out for obvious reasons.  
In Sabah and Sarawak, the culture is slightly different. Most Malays living in East Malaysia can accept dining in non-halal-certified restaurants provided halal food is also available in the same place.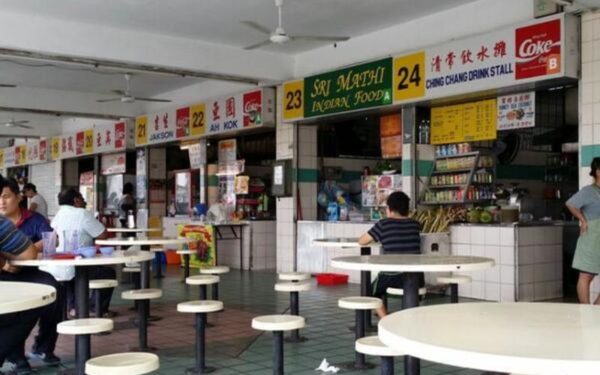 They are also unfazed with Chinese, Indians, Kadazan-Dusun (as representing the non-Muslim Bumiputera Sabah) and Ibans (as representing the non-Muslim Bumiputera Sarawak) consuming alcohol and pork within the same location/site.  
As there is a substantial difference in social conditions and culture between Peninsular and East Malaysia, there also exists the perception that West Malaysians have never been able to appreciate the more diverse and inclusive cultural dynamics and customs of Sabah and Sarawak.  
On the other hand, Sabahans and Sarawakians view West Malaysians with a degree of suspicion especially vis-à-vis federal government officials and politicians who are perceived to "impose" their worldview and bring their institutional and political culture into Sabah and Sarawak, which is alien to the local setting.  
Many Sabahans and Sarawakians see this imposition and dominance of West Malaysia as a form of colonisation.  
Although Gabungan Parti Sarawak (GPS) has successfully re-branded its political identity and image by putting forward the concept and motto of "Sarawak First", Sabah, on the other hand, is still struggling to move away from Peninsular influence.  
To date, the GPS-led state administration purely consists of local parties such as Parti Pesaka Bumiputera Bersatu (PBB), Sarawak Peoples' Party (PRS), Progressive Democratic Party (PDP) and Sarawak United Peoples' Party (SUPP).  
In contrast, the Sabah state administration comprises not only local parties such as Parti Bersatu Sabah (PBS), Parti Solidariti Tanah Airku (STAR), Sabah Progressive Party (SAPP) and United Sabah National Organisation (USNO) but also Peninsular-based parties such as Bersatu, UMNO, MCA, PAS and Gerakan.  
Despite the current Sabah chief minister Datuk Seri Hajiji Noor constantly claimed that Gabungan Rakyat Sabah (GRS) is a local coalition fighting for Sabahan rights, the alliance itself is not Sabah-based, by its very nature.  
The leading party in the coalition – Bersatu – is, after all, a Peninsular-based political party. 
Despite the different political narratives between Sabah and Sarawak, both states, in general, are blessed with a multi-ethnic and multi-religious population as well as enthralling natural landscape and seascape, not to mention abundance of land for food production. 
At present, the total land area of Sabah and Sarawak is larger than entire Peninsular Malaysia with Sabah and Sarawak (including the Federal Territory of Labuan) boasting a total land area of 198,100 square kilometers (km²), accounting for 60% of the total area of Malaysia. 
This is why United Progressive Kinabalu Organisation (UPKO) president Datuk Seri Panglima YB Wilfred Madius Tangau had called for East Malaysia to be acknowledged as the mainland of the nation.  
But as it is, the richness and wealth in natural resources have rung hollow for the vast majority of Sabahans and Sarawakians. – Sept 16, 2022 
Editor's note: Look out for Part 2 of the story, "Sabah and Sarawak: The journey to a more inclusive Malaysia". 
Amanda Yeo is Research Analyst at EMIR Research, an independent think tank focused on strategic policy recommendations based on rigorous research. 
The views expressed are solely of the author and do not necessarily reflect those of Focus Malaysia. 
Main photo credit: Malaysiakini