UNFAZED by its Practice Note 17 (PN17) status, Pharmaniaga Bhd has drawn a line between its corporate setback and that of its commitment as a one-stop centre to ensure an uninterrupted supply of 729 drug and non-drug products to all Ministry of Health (MOH) facilities.
This is because rough physical terrain in the deep interior of Sarawak and Sabah poses a challenge to Pharmaniaga's concession to procure, store, supply and distribute products under the MOH's approved products purchase list (APPL) to government hospitals, clinics and other healthcare facilities.
For context, the pharmaceutical group has 15 pharma-grade warehouses and distribution centres located strategically in the Klang Valley (ie Bukit Raja in Shah Alam), Penang (ie in Juru), Sabah (ie Kota Kinabalu) and Sarawak (ie Kuching) as well as having to manage a fleet of more than 300 vehicles and 450,000 annual deliveries (via land, air, sea and rivers).
While it faces very little likelihood of disruption to its distribution-cum-logistical channel to deliver essential and non-essential drugs to more than 1,500 government health facilities in the peninsula, undertaking door-to-door deliveries to the remote areas of Sabah and Sarawak can be a tricky affair.
"Pharmaniaga remains committed to its obligations towards both businesses with the ministry and the private sector despite experiencing setbacks after announcing its PN17 status recently due to the provision for slow-moving COVID-19 vaccine stocks," the group's corporate communications director Datuk Zuhri Iskandar Kamarzaman told a recent media briefing in Kuching.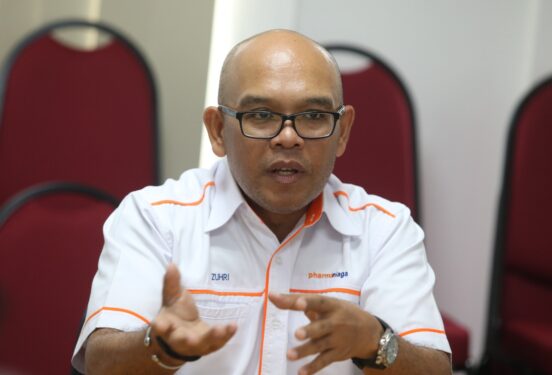 "In the case of Sabah and Sarawak, our transporters have to brave terrains with low accessibility in the form of bumpy logging roads, landslides, floods, low tides, vehicle breakdown and even having to cross crocodile-infested rivers to get to their delivery points.
"Even though the delivery deadline is set at seven days for the Peninsula and 10 days for Sabah and Sarawak, we aspire to complete our delivery within the shortest possible time span possible to preserve our resources for critical or emergency situations"
The role of Pharmaniaga can be traced back to Dec 1, 1994 when the government granted a 15-year concession to United Engineers (M) Bhd to take over from the MOH all manufacturing, purchasing, storage and distribution activities which were under the purview of the Drug Laboratory and Store in the past.
According to Zuhri, Pharmaniaga's strict adherence to standards set by the MOH has enabled it to consistently adhere to the 98% average KPI (key performance indicator) set by MOH as stipulated in its contract. Pharmaniaga risks a compound penalty for any failure to fulfill its commitment.
The pharmaceutical group currently have a buffer stockholding valued at RM300-RM400 mil on average at all its warehousing facilities nationwide at any one time which is tantamount to three-month supply of essential drugs and two-month supply of non-essential drugs.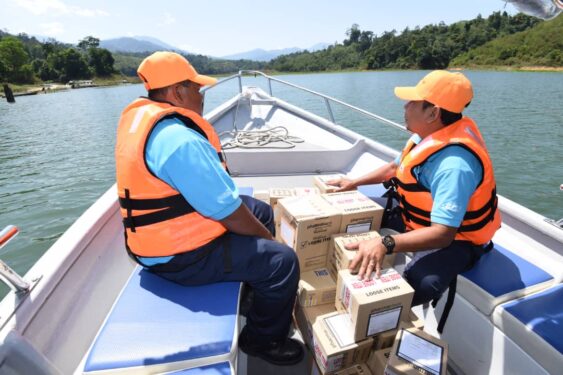 On the same note, Zuhri also denied that Pharmaniaga is holding a monopoly as MOH's sole pharmaceutical logistics and distribution services provider.
"On average, Pharmaniaga's market share is about 35% of MOH's pharmaceutical spending of estimated RM3.3 bil on average annually," he shared. "Moreover, the selection of suppliers, products and prices is all determined by MOH after it concludes an open tender exercise."
His clarification comes in the wake of the pharmaceutical group having triggered the PN17 status recently after reporting a net loss of RM664.39 mil in its 4Q FY2022 ended Dec 31, 2022 – its largest ever quarterly loss – owing to a massive provision of RM552.3 mil for its slow-moving COVID-19 vaccine stock.
Moreover, eyebrows were raised as the MOH will not only continue its concession agreement with Pharmaniaga for the provision medicine and medical supplies to government healthcare facilities but to extend the group's concession for another 10 years despite its PN17 status.
The good news nevertheless did not convince Hong Leong Investment Bank (HLIB) Research which is reiterating its "sell" call on the stock given there are other pressing concerns that could impact Pharmaniaga negatively.
"This includes its PN17 status, the need to secure funding for its working capital and also, higher financing cost from rising OPR," justified the research house recently in its results review following the release of Pharmaniaga's 1Q FY2023 results.
Interestingly, the recent PN17 status did not deter Pharmaniaga from rebounding to post a net profit of RM2.65 mil for the quarter ended March 31, 2023 from a massive net loss of RM644.39 mil in the preceding quarter ended Dec 31, 2022.
Whatever the case is, Pharmaniaga's CEO Datuk Zulkarnain Md Eusope has stepped down from his post effective March 14 with the group stating that it is business as usual (BAU) with an executive committee taking over the responsibility and functions of the CEO in the interim period.
The pharmaceutical group said the committee comprises non-independent non-executive director Ahmad Shahredzuan Mohd Shariff, deputy CEO Zulkifli Jafar, chief operating officer Mohamed Iqbal Abdul Rahman and chief financial officer Norai'ni Mohamed Ali.
Meanwhile, the executive committee will report to the newly formed PN17 board committee taskforce chaired by independent non-executive director (INED) Datuk Lim Thean Shiang. – May 29, 2023