HOME Minister Datuk Seri Saifuddin Nasution Ismail has accused caretaker Kedah menteri besar Datuk Seri Muhammad Sanusi Md Noor of suffering from "denial syndrome" over the rare earth elements (REE) theft issue.
The Pakatan Harapan secretary-general, said he has the evidence all lined up regarding the incident in Bukit Enggang, Sik and the matter is currently under investigation by the relevant enforcement agencies.
"The evidence is crystal clear so why is he still denying it? This is a 'denial syndrome' by someone who is getting increasingly pushed to a corner when I reveal one evidence after another," Saifuddin said during a press conference following an event in Georgetown last night (Aug 3).
"It is not for him (Sanusi) to say whether there is a case or not. His duty now is the caretaker MB. Who is he to say there is no evidence? The evidence will only be investigated by the enforcement agencies and actions have already been taken.
"So, what does he mean that there is no evidence? What does he mean by perception?"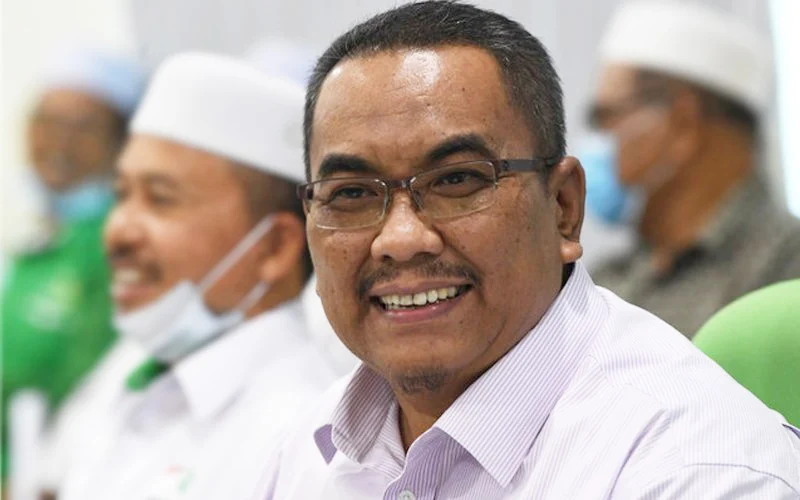 Yesterday Sanusi said he believed that Saifuddin had no case against him despite trying to link him with the REE mineral theft and had challenged Saifuddin to provide evidence in court over his allegations.
The Perikatan Nasional (PN) election director said this was why Saifuddin had yet to take the matter to court and only used political rallies to develop a negative narrative and perception against him.
Saifuddin further revealed that the REE mineral theft incident is currently being investigated by several enforcement agencies including the Mineral and Geosciences Department with part of the investigation papers already forwarded to the legal adviser of the ministry concerned.
The police and the Malaysian Anti-Corruption Commission (MACC), meanwhile, have yet to complete their investigations.
Saifuddin said the only authority who had not opened investigation papers over the matter was the Kedah Land and Mines director, whom he claimed happens to be a "close friend" of Sanusi's.
"Under the Kedah Minerals Enactment, chapter 11, regulation 168, 169 and 170, it is clearly stated that the jurisdiction of the Land and Mines Office and the state government to probe," he stressed.
Saifuddin went on to slam Sanusi for attempting to divert attention from the issue at hand by claiming that there was a clash between the United States (US) and China.
"Sanusi claimed that this is a clash between America and China. Come on lah, focus on the issue at hand, which is the REE mineral theft in Sik," he berated the PAS election director.
"This shows he is becomingly increasingly panicked, and his statements show he is trying to shift the goal post with the aim of holding on to party loyalists." – Aug 4, 2023
Main pic credit: Bernama