FORMER Malay Mail editor Salehuddin Othman claimed he was offered RM100,000 as hush money to not publish the paper's expose of a "privileged prisoner" who was roaming freely outside Kajang Prison in 1989.
In an interview with Free Malaysia Today (FMT), Salehuddin said an anonymous caller had rung him up and said a senior Government leader would be "displeased" if the Abdullah Ang story was put to print.
Salehuddin was also tailed on the Kuala Lumpur-Seremban highway for some distance and pointed a pump gun at by a car driver as he overtook the latter's car.
"Both the incidents were traumatic but we had to publish our findings with the intention to expose wrongdoings in the prison," Salehuddin told FMT.
"The special privileges given to Abdullah Ang suggested corrupt practices involving prison staff and we couldn't just walk away from such a scandal."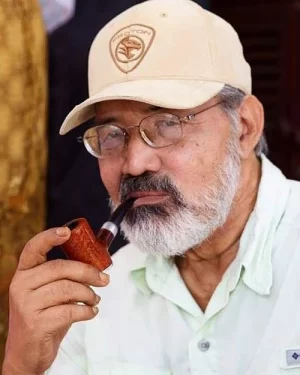 In 1986, Abdullah, a former managing director of the now-defunct Malaysian Overseas Investment Corp, was sentenced to eight years in jail after he pleaded guilty to criminal breach of trust.
On Aug 11, 1989, Malay Mail ran an explosive exclusive showing how Abdullah was helping run his family business in Kuala Lumpur instead of being confined to a Prisons Department-run orchid farm in Negeri Sembilan.
It published photographs of him at his family's factory in Jalan Ipoh without guards – two days before he was to be released.
The daily also quoted stall owners operating near the factory as regularly seeing him having lunch and tea with "tycoon-type men" in luxury cars.
Abdullah would ask stall owners to cook prawns, chicken or anything else that he fancied – raking up monthly bills of between RM450 and RM550 – with the bills settled at the end of each month by business associates of his who came to see him.
Sometimes, he even took back the leftovers to his cell.
"Carpeted cell with fridge, video player and waterbed"
A source also revealed that Abdullah's cell was carpeted, and came with a refrigerator, video player and waterbed.
It was further alleged that Abdullah had given waterbeds as gifts to certain prison officers.
The damning revelations incriminated high-ranking prison officers, guards and the former businessman's associates, all of whom played a part in according Abdullah these privileges.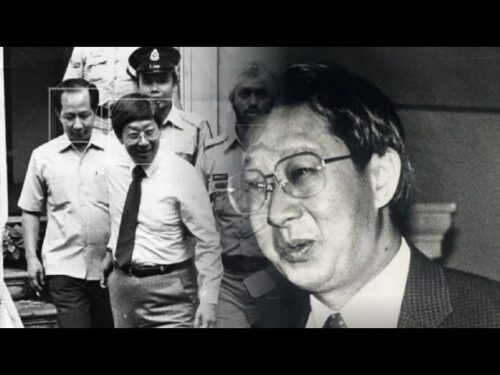 A special Home Ministry panel that investigated the affair blamed it on weaknesses in the prison system. This was followed by a shake-up of the Prisons Department to bring it along the lines of the national police structure.
According to the Malay Mail's informant, said to be a Prisons Department official, Abdullah was "acting as if he owned the Kajang Prison".
Salehuddin added that Abdullah and former prime minister Datuk Seri Najib Razak were similar in that both enjoyed "special treatment" while in prison due to their influence and good relationship with the nation's top leaders.
But just as the award-winning Abdullah Ang expose wrought the good, the bad and the shamelessly sensationalist, Salehuddin said the Government should clearly explain to Malaysians "why someone with stomach ulcers had to go to a rehabilitation hospital". 
Salehuddin also said he had "no regrets" publishing the expose and that it was worth the "agony" of dealing with the higher-ups.
Najib is currently serving time in Kajang Prison after the Federal Court last month upheld his guilty verdict in his RM42 mil SRC International corruption case and 12-year sentence.
However, he has been in and out of hospital for a litany of reasons, including high blood pressure and stomach ulcers, with many questioning the apparent double standards in swiftly according such special treatment to those in prison. – Sept 25, 2022