IT seems that the first thriller-cum-horror movie of Malaysia's Penthouse queen Ms Puiyi a.k.a. Siew Pui Yi – "Pulau" (literally, "Island") – has hit a snag: its just-unveiled trailer is condemned by popular Muslim preacher PU Syed for portrayal of excessive steamy scenes (soft pornography) and scantily dressed actresses.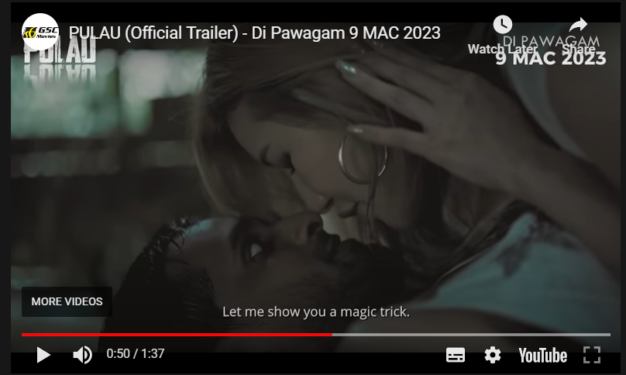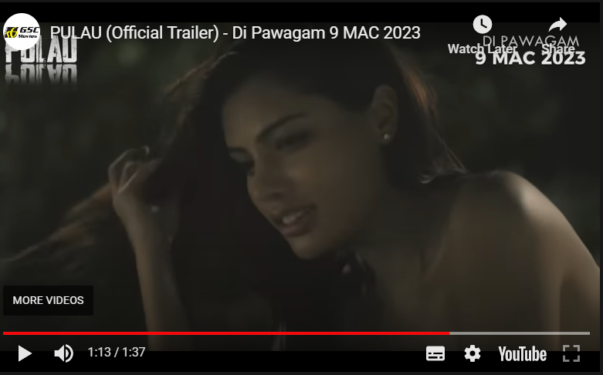 On this note, the youthful Ipoh-hailed PU Syed whose real name is Syed Mohd Bakri Syed Ishak wants the National Film Development Corporation Malaysia (FINAS) to re-look into the censorship aspect of the movie or to ban it in its entirety for it is unsuitable for the viewing of the Malaysian society at large.
Classified as P13, the 111-minute Malay movie produced by My Way Pictures is currently slated for a release on March 9 at GSC cinemas. Apart from Ms Puiyi, the movie directed by Euho is made up of cast comprising Aliff Satar, Amelia Henderson, Ikmal Amry, Joey Leong, Harris Annuar, Evie Feroza, Namron, Mark O'Dea and Sabronzo Dolla.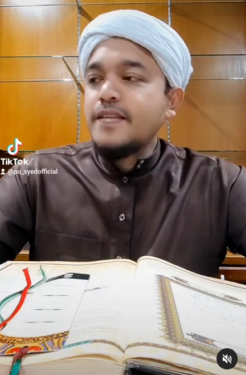 "I reprimanded the crappy movie 'Pulau' two days ago only to get mocked … this is the great slander which is reflective of the end of time," he commented on a recent Instagram post.
"China may be a communist country but they are strict towards their citizens accessing nonsensical elements (like what is featured in the movie) … they may do so solely for export but never for domestic consumption."
In a reaction, FINAS said it is not responsible for giving green light to the screening of "Pulau" which sparked controversy because of its alleged hot and pornographic scenes given the production content guidelines are under the purview of the Film Censorship Board (LPF).
However, FINAS can cancel the license if the licensee is convicted of cheating, fraud or moral turpitude, according to its CEO Prof Dr Md Nasir Ibrahim.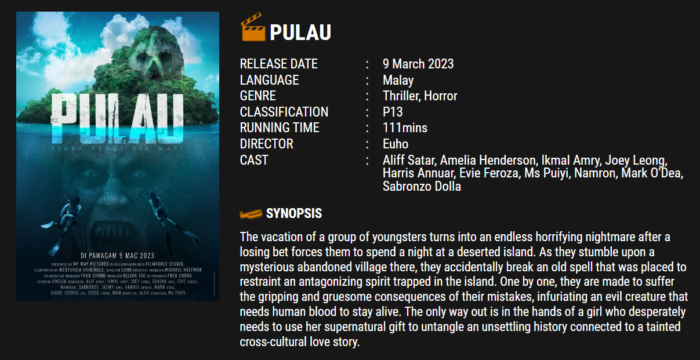 "FINAS is aware of the issue pertaining to the "Pulau" movie trailer video that is currently going viral on social media," he cleared the air in a media statement. "The viral trailer shows some extreme scenes and is seen as not emphasising the culture of politeness and decency practiced by Malaysians."
Added Nasir: "Scenes like these should not be done. However, screening approval is subject to the LPF through the enforcement of Act 620, the Film Censorship Act 2002. "Pulau" received LPF approval in September last year." – Jan 18, 2023