MALAYSIA will reiterate its stand against the European Union's (EU) proposed deforestation law at a meeting with the delegation's representative, to be held in Putrajaya on June 28, said Deputy Prime Minister Datuk Seri Fadillah Yusof.
"The meeting with European Commission Directorate General for Environment director-general Florika Fink-Hooijer – in charge of overseeing the overall draft legislation – will be held as a follow-up to Malaysia's joint representation with Indonesia last month at the EU in Brussels, Belgium.
"In the meeting, he will reaffirm Malaysia's stand as presented in Belgium aside from clarifying matters related to enforcement of the European Union Deforestation Regulation," Fadillah told Dewan Rakyat during Ministerial Question Time today in response to Padang Serai-PN MP Datuk Azman Nasrudin.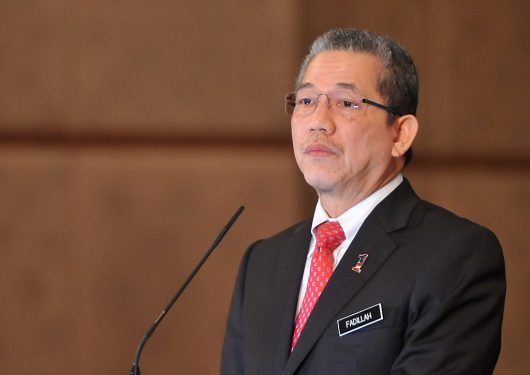 Moreover, the Plantation and Commodities Minister summarised the conclusions of the initial meeting with leaders of the EU Commission and Parliament which he co-led with Indonesia's coordinating Economy Minister Airlangga Hartato.
Issues raised include potential difficulties for smallholders in Malaysia and Indonesia to meet requirements under the proposed EU regulations on sustainability certification, according to Fadillah.
He pointed out that their delegation had proposed for the EU to set up a task force to review a way for the regulations to be enforced in a manner that would be beneficial to all parties.
Currently, Indonesia and Malaysia account for about 85% of global palm oil exports and the EU is their third-largest market.
Prime Minister Datuk Seri Anwar Ibrahim together with Indonesia's President Joko Widodo had also recently reaffirmed their commitment to protecting the interests of major and small industry players in both nations. – June 15, 2023