PENANG'S Nasi Kandar Sulaiman which has recently leveraged Facebook as its advertising platform has been making great impression among netizens by the creative manner in which it describes its dishes – the most eye-catching of which is "nine-month pregnant squid" or  sotong mengandung mengandung 9 bulan.
It doesn't matter how the chef knows that the squid – an indeed precious delicacy which can cost a bomb to nasi kandar connoisseurs – is in its advanced stage of pregnancy or whether he has run any diagnosis on to ascertain the degree of pregnancy simply because the curry seafood is cooked to perfection.
"Our admin (cashier) snapped the plate of four curry squid as our regular customer was reaching for his pocket," a restaurant manager told FocusM over the phone. "I'm unsure how much the admin charged the customer for his plate of nasi kandar but it can be in the range of RM32-RM35 given our squids are priced from RM6.50 to RM9 each depending on their sizes."
Even at RM35, that plate of nasi kandar with four large squid is deemed "affordable", according to the restaurant manager.
"I don't know how much this will cost in KL (Kuala Lumpur) but the feedback from our customers is that the price of dishes served at our eatery is very reasonable given the food portion and taste."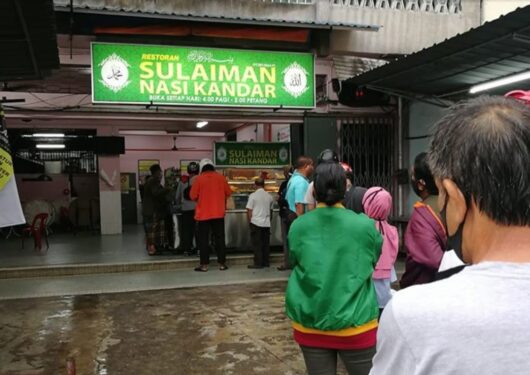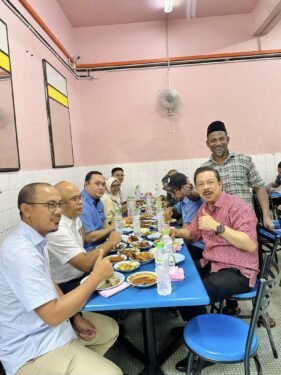 Started in 1960 and is now run by the fourth generation Nasi Kandar Sulaiman which boasts two branches in Jalan Dato' Keramat and Jalan Air Itam is no stranger to Penangites who love nasi kandar.
Both stalls open from 6,30am to 2.30pm daily with queues can be seen as early as they open. They have been a favourite spot for early risers to get a delicious plate of nasi kandar before heading to work.
To ensure that Nasi Kandar Sulaiman is not a cut-throat outlet, nasi kandar connoisseurs should be able to figure out if this plate of nasi kandar comprising two squids, fried squid eggs, 'left-side' chicken drumstick, fried egg with onion and lady fingers is value-for-money at RM32. – Aug 12, 2023