FOR a better part of four decades, the Oversea brand has been an integral part of Malaysia's favourite Chinese cuisine and confectionery.
Spanning multiple generations of customers, the Oversea brand's flagship restaurant in Jalan Imbi has been institutionalised with urban diners as the go to place.
Today, parent company Oversea Enterprise Bhd which has been listed on the ACE Market of Bursa Malaysia since April 1, 2010 also boasts a 63, 000 sq ft factory which producing confectionary products, sauces and the internationally famous Oversea Mooncake.
The current business has an international footprint already established – exporting egg rolls, mooncake and cookies to the Northern American (including Canadian) and European markets as well as throughout the Australasian markets of Australia, Indonesia and New Zealand.
Synonymous with international F&B (food & beverage) brands like Hakkasan, Oversea Enterprise intends to broaden its horizons into a horizontal and vertical expansion of its business to accommodate other cuisines and concepts by incorporating lifestyle and entertainment modules into its ecosystem.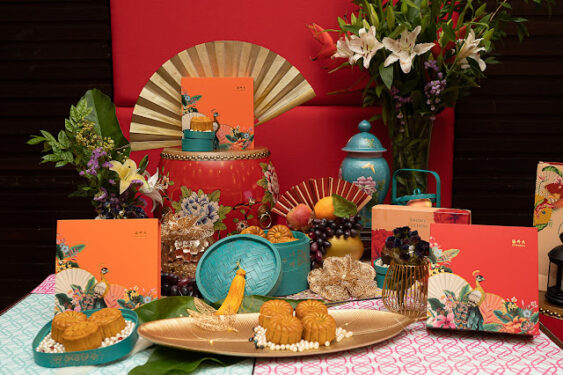 "The first steps have already been taken with the opening of EMP KL, our first pork-free offering based in the Westin Kuala Lumpur which provides a fine dining experience with Chinese food that all races and cultures can enjoy," commented the group's executive director Benson Tay.
"We don't wish to be defined as a traditionally pure Chinese cuisine and confectionary provider but instead as an international brand with multiple avenues of entertainment, food and beverage lifestyle options spanning multiple locations."
The challenge moving forward, according to Tay, is how to adapt its brands and improve their offerings to cater for different tastes that have morphed over time.
"We are also conscious that we have strong roots, especially in the Oversea brand which is known for its restaurants and mooncakes," he elaborated.
"Although we have many customers from different generations choosing to dine with us, we are conscious that the new era of diners has different tastes, and we aim to stay ahead of the curve by constantly evolving."
Against such backdrop, Oversea is set to complete a rights issue amounting to RM68 mil to fortify its expansion plans.
The rights issue has been earmarked for acquisition of new brands, expansion and refurbishment of its restaurants and factories and digitalisation efforts aimed at aligning the group with the demands of the digital era.
At 11.36am, Oversea Enterprise was unchanged at 6 sen with 133,330 shares traded, thus valuing the company at RM138 mil. – Aug 15, 2023