IF THERE is one tycoon that veteran journalist and blogger Datuk A. Kadir Jasin would berate every time he mentions FELDA, it has to be Peter Sondakh who is the owner of Jakarta-based PT Eagle High Plantations Tbk.
The former Bersatu supreme council member has always described Sondakh as one of the luckiest people during ex-premier Datuk Seri Najib Razak's kleptocratic rule even though he is not a Malaysian but Indonesian national.
"After UMNO/Barisan Nasional (BN) lost the 14th General Election (GE14), he (Sondakh) was linked to an attempt to flee Najib and his family out of Malaysia (although Najib denied such allegation)," Kadir penned in his latest Facebook post.
"He (Sondakh) received financial facilities of more than RM2 bil from official Malaysian sources, including FELDA and Bank Pembangunan Malaysia Bhd to finance the acquisition of assets in Malaysia and Indonesia. He was also awarded the title of Tan Sri."
Kadir said he had mentioned many times how FELDA was ordered to take up a 37% stake in Eagle High at a price of 580 rupiah/share or 95% above the market price in 2017. FELDA eventually paid US$505 mil (about RM2.26 bil at that time).
"What FELDA paid was reportedly more than enough for Sondakh and his company, Rajawali Corp, to finance the purchase of PT BW Plantation Tbk a year before," Kadir pointed out. "Sondakh only paid around 400 rupiah/share and changed the name of PT BW Plantation to PT Eagle High Plantations Tbk."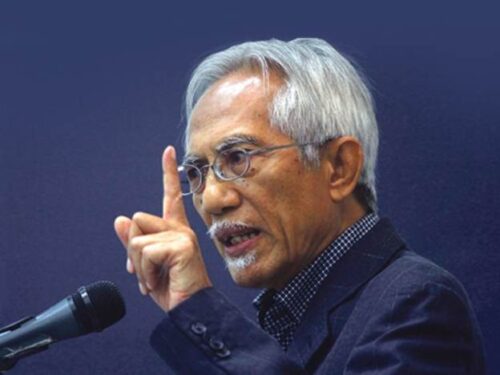 According to current Eagle High's stock price, FELDA has lost more than RM2 bil. Last Friday (Oct 14), Eagle High's stock price was only 65 rupiah.
In 2019, Dewan Rakyat was told that FELDA's investments in Eagle High had depreciated by as much as RM1.58 bil or 71% due to a sharp drop in its stock price on the Jakarta Stock Exchange.
"The decline in the value of RM1.58 bil is equivalent to the cost of re-growing about 88,000 hectares of settler's land," noted Kadir.
Last May, it was reported that FELDA had re-sold the shares to Sondakh by implementing a "put option" agreement. But thus far there is no information on whether Sondakh has agreed or able to re-pay Felda.
Theoretically, the implementation of the put option scheme would enable FELDA to recover US$505.4 mil at a 6% interest rate per year from May 11, 2017.
"Destined that FELDA could recover the money with interest, it still failed to meet the goal of increasing the farm area and making profit," asserted Kadir. "On the contrary, it became nothing more than an easy loan to Sondakh. Even that has not been taken into account the RM6.3 bil that the Government had spent to save FELDA in 2019."
In simple language, Kadir lamented that the ill-conceived actions of Najib and BN had led to FELDA's bankruptcy with its burden being borne by all Malaysians.
"On the other hand, Sondakh remains rich with assets estimated at US$1.8 biln (RM8.46 bil)," lambasted Kadir. "Ironically, UMNO/BN remains loyal and respectful to Najib and his kleptocratic friends. If possible, they want him to be pardoned and seek re-election in GE15." – Oct 17, 2022
Main photo credit: Malaysiakini