ALTHOUGH Malaysia has in 2001 amended its Federal Constitution to ensure that there should be no more discrimination based on gender, a lawyer claims that discrimination still exists given that Malaysian fathers with foreign spouses – and their overseas-born children – tend to enjoy better rights than Malaysian mothers in the same circumstance.
Charles Hector who is also a human rights activist contended that there is no justification why a Malaysian mother is not accorded the same rights as a Malaysian father with regard to citizenship rights of a child.
"If there is no gender discrimination, then both parents – mother or father who are Malaysians – must be treated equally," he penned in his latest blog.
One of the problematic areas, according to Hector, could be the Second Schedule of the Federal Constitution, Part II.
"The wordings are 'odd' – for 1(a) and 1(d) is gender discriminatory as it considers 'parents' with a requirement that at least one (father or mother) was a citizen or permanent citizen," he justified.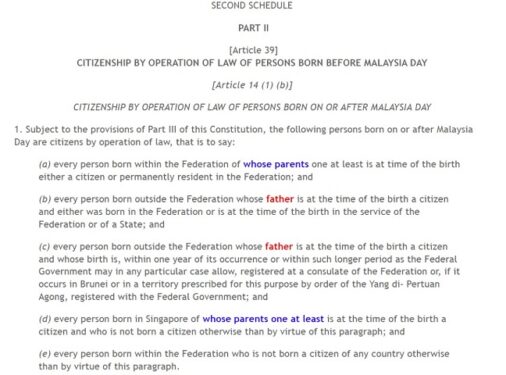 "However, 1(b) and 1(c) is where gender discrimination exist – it accords the father and not the mother the right to enable the child citizenship. Why is that so? Are we in Malaysia still practicing discrimination by reason of gender? Shameful."
When the issue or the problem was highlighted, Hector said both the Government and Parliament failed to deal with it immediately – although they could have just amended the Federal Constitution.
"As such, the Perikatan Nasional (PN)-Barisan Nasional (BN) Plus Government advocates discrimination based on gender," asserted the co-founder of non-governmental organisation Malaysians Against Death Penalty & Torture (MADPET).
"What about the Opposition MPs in Parliament – did they at the very least table a motion calling for amendment that will treat the mothers and fathers equally? If the Opposition did not at the very least table a motion and campaign for reform, then the Opposition MPs and their political party is also guilty for not taking steps to end gender discrimination."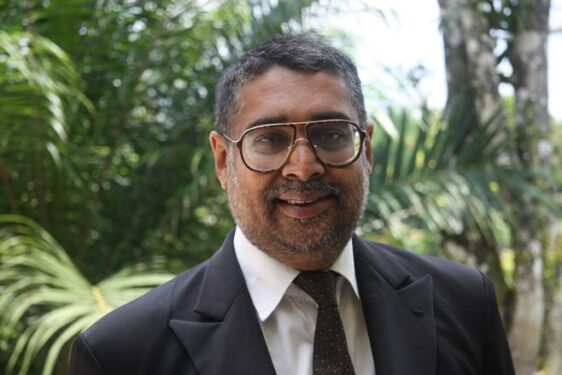 In Hector's reckoning, a lot of Malaysians go overseas for studies and work, hence "we cannot control love as marriages happen and children come into being".
"But the children of these Malaysian mother or father who are married to a foreigner must still be entitled to Malaysian citizenship," he opined.
"After all, Malaysia has been giving out citizenship to foreigners, not just those married to Malaysians. Malaysia has been handing out permanent residency to foreigners, and all their children thereafter are Malaysian citizens."
He added: "So, why this discrimination against Malaysian women who marry foreigners … note the (ex-premier Datuk Seri) Najib (Razak's) daughter (Nooryana Najwa) also married a foreigner from Kazakhstan." – Oct 31, 2022
Main photo credit: AFP