WHILE the campaign rhetoric to the by-elections of the Pulai parliament and the Simpang Jeram state legislative assembly is again expected to centre on the '3Rs', many Johoreans are keenly awaiting to hear what each political party has to say about Forest City – a development that is in grave danger of turning into a 'white elephant'.
Many are fearing that the vast Forest City development by China's Country Garden Holdings Co ltd will become an abject lesson on over ambitious projects turning into massive ghost towns. These fears are being fuelled by the fact that the financially-wrecked Country Garden Holdings is saddled with close to US$200 bil (RM931 bil) in debt.
With initial plans to house 700,000 people on four reclaimed islands by 2035, Forest City is Country Garden's most ambitious overseas development. It is set to feature malls, office towers and industrial parks alongside high rise and landed residential properties.
Many of these properties were aimed at middle income investors from China but the pandemic has all but scuttled initial sales projections.
Visitors to the development claim it is akin to visiting a ghost town or an abandoned project with residents few and far between. The commercial lots are mostly boarded up with court notices stickered on the doors demanding payment for outstanding arrears.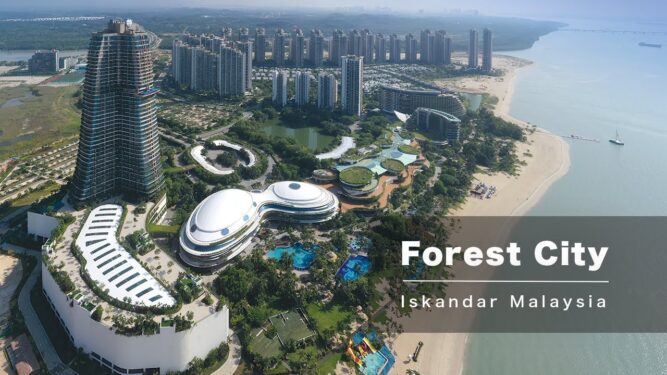 Country Garden Pacificview Sdn Bhd, Forest City's master developer, is 60% owned by Country Garden. Esplanade Danga 88 Sdn Bhd, a private Malaysian corporation owned by Kumpulan Prasarana Rakyat Johor (KPRJ) and Johor ruler Sultan Ibrahim Sultan Iskandar, controls the remaining 40%.
The four islands facing Singapore's Tuas district would have totalled 2,000 hectares (ha) under the original Forest City masterplan. So far, 1,400ha have been recovered with half of this developed on one artificial island, accounting for around 15% of the total.
Spooking Johor's property market?
With the development taking up such prime real estate on its shoreline, many Johoreans obviously want to know what – if anything – can be done to stop Forest City becoming an eyesore that is visible all the way from Singapore. Many are also hugely concerned about the effects it will have on the state's property market.
Recently, Prime Minister Datuk Seri Anwar Ibrahim announced that the government has designated Forest City as a "special financial zone" to boost the economy of southern Johor. Multiple entry visas, fast-track entrance for individuals working in Singapore, and a 15% flat income tax rate for knowledge workers are among the incentives offered for the Forest City special zone.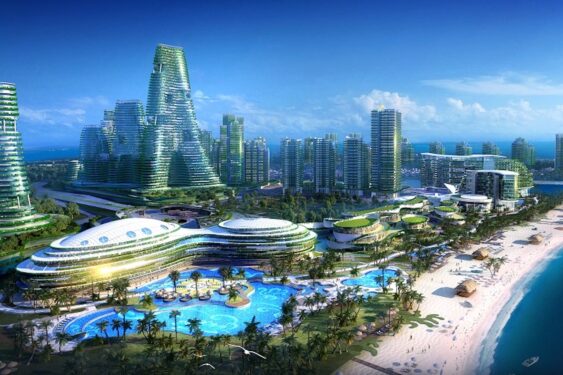 This at least indicates some sort of plan to address this issue by the unity government. It will be interesting to hear what Perikatan Nasional (PN) and its PAS cohorts have to say on the issue given its huge impact on the state's economy.
Given the scale of the development and the deep financial hole Country Garden Holdings finds itself in, efforts to save Forest City must come from both Beijing and Putrajaya.
Diplomacy and open dialogue between governments will be needed while pragmatic solutions rather than hostile rhetoric should be the order of the day.
Would it be too much to hear some of this being openly discussed during the campaigning for the aforementioned by-election or will this issue be swept under the usual deluge of inflammatory accusations and counter-accusations?
Johoreans deserve answers or at the very least thoughtful debate on how to resolve a problem that threatens to be a permanent eyesore on its shoreline. – Sept 4, 2023