PAS has backed the Kelantan government's free bus services to return and vote in the upcoming state elections on Aug 12.
PAS deputy president Tuan Ibrahim Tuan Man urged that the proposal be adopted by all state governments.
"It's not a bribe, it's not the party (PAS) doing it, but it is about the (state) government providing the service for anyone to use. We won't even know who they (the students) will vote for," he told reporters at Kota Bharu last night (July 6).
The Kubang Kerian MP made the remarks in response to accusations from opposing parties that the Kelantan government's supply of bus services for students was a form of PAS propaganda.
After the Election Commission (EC) announced the date of the state elections, Bachok MP Syahir Sulaiman stated that bus tickets to Kelantan were sold out.
However, several online ticket booking sites showed there were many bus tickets available from Klang Valley, Johor, and Penang to Kelantan, according to Malaysiakini.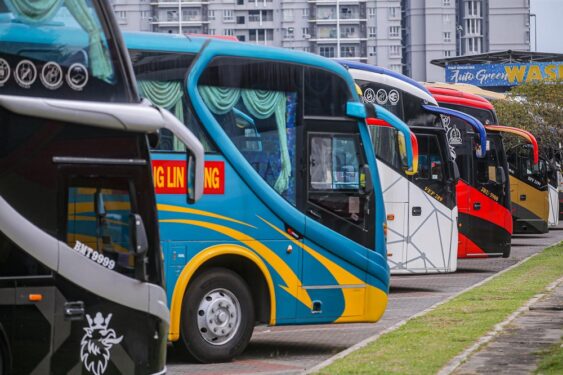 Meanwhile, Tuan Ibrahim has denied the list of Kelantan state election candidates that has been circulating on social media since yesterday.
The list purportedly presented Perikatan Nasional (PN) candidates for all 45 state assembly seats in Kelantan, which the PAS leader confirmed was fake.
"PAS has yet to complete its candidate selection process and reiterated that the party's Syura Ulama Council will hold a meeting next week to examine the candidate list," noted Tuan Ibrahim.
Moreover, he claimed that PAS has requested that each constituency submit at least the names of two candidates for consideration, and these names will be evaluated by the council in terms of their qualifications.
After that, the names of the qualified candidates will be sent to the central committee for the president and state leaders to determine which candidates have the potential to win.
Furthermore, Tuan Ibrahim is of the opinion that this time the selection process will be faster, maybe within a period of one to two weeks.