IT IS a sign of the times that some popular FnB (food & beverage) franchises are having to re-think their strategies and in some cases, even re-brand themselves to avoid being targets of boycotts.
With the 'solidarity with Palestine' movement in full swing, consumers have been galvanised by the impact they can have on certain businesses.
Perhaps spooked by how some major franchises such as KFC, McDonald's and Starbucks have had their bottom lines affected by recent boycotts, some franchises are taking pre-emptive measures to ensure they do not suffer the same fate.
One such example is US Pizza – a locally-owned franchise which has just launched a re-branding campaign to emphasise its domestic ownership.  The company says it will change its name from 'US Pizza' to 'KITA Pizza' if their Facebook posting garners 10,000 likes and comments.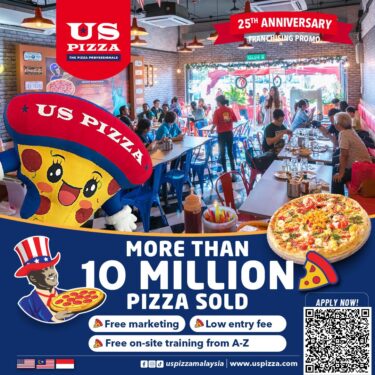 It is very obviously an attempt to distance itself from its US roots as the restaurant was founded by American Donald Duncan. As stated in the chain's website, the outlet was named US Pizza after the origin of the recipe.
However, with the franchise now being fully Malaysian-owned, US Pizza has decided that the time is right to disassociate itself from its American founder. After all, "US" can be taken to mean "KITA" in Malay instead of being an acronym for the "United States".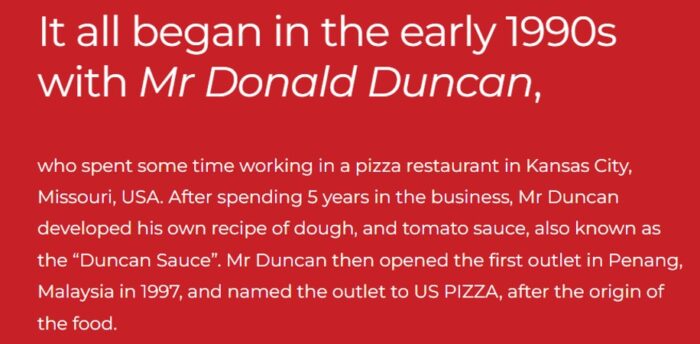 This highlights how the new-found strength of consumers empowered by social media has caused a chain with over a hundred outlets locally and several more in Indonesia to engage in this PR exercise.
The power of social media can be further illustrated with viral videos forcing FnB outlets – rightly or wrongly – to take action as seen by the recent case of a worker being terminated for wearing a crucifix.
The spread of disinformation can also cause some businesses to back-pedal as seen with the case of Zus Coffee chain. A post on Facebook linking the chain's moniker to the Greek God, Zeus, had urged Muslims to boycott the outlet, forcing the franchise's owners into a damage limitation exercise.
The current climate of boycotting has highlighted the need for businesses to tread carefully lest someone with a social media account is offended and triggered into action. At least, US Pizza has been smart by being proactive rather than reactive in underlining its local ownership before being embroiled in any calls for a boycott.
Other franchises better take note. Perhaps they will need to engage PR (public relations) firms to look at their branding to see if they have in any way causes offence – real or imagined – as it can severely affect the bottom line.
This seems to be the new business reality in Malaysia where hyper-sensitivities need to be catered to. – Nov 20, 2023