MAIN Market-listed G Capital Bhd's (GCAP) quest to explore better business prospects outside its traditional transportation services business segment is bearing fruit as evident in its renewable energy pivot and more recently as a water specialist.
On Tuesday (Oct 11), the group's 51%-owned subsidiary G Capital Water Solutions Sdn Bhd (formerly ZMZ Synergy Sdn Bhd) has accepted a letter of award (LOA) from Exxor Technologies Sdn Bhd as a non-revenue water (NRW) specialist to conduct pipe inspection-cum-leak detection for the Sarawak Rural Water Supply Department (JBALB Sarawak) in Kota Samarahan.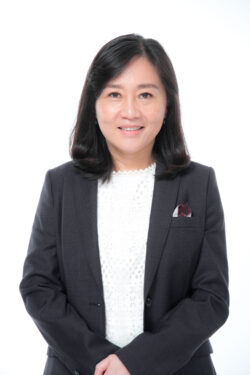 A filing with Bursa Malaysia yesterday (Oct 12) shows that the project which entails a 70km stretch of water piping is initiated, managed and funded by the JBALB Sarawak with Exxor Technologies being the project's main contractor.
"This represents another milestone for the GCAP as we expand our NRW business footprint into East Malaysia," commented the group's executive director Datuk Yap Yee Ping. "With this award, G Capital Water Solutions' total order book to-date has risen to RM9 mil."'
NRW is basically water that has been produced but is "lost" before it reaches the end user. Losses can be due to physical losses (tank overflow, pipe burst and leaks or pipe flushing) or commercial losses (water theft, metering inaccuracies or meter reading errors).
Slated for completion within a two-month period (December 2022), the project will leverage GCAP's advanced leak detection technology considering that "reducing NRW on leaking is no longer just a mere pipe replacement stretching a few hundred kilometres but a correct fix at the leaking points".
"Our expansion into the NRW field is in line with the Government's target under the 12th Malaysian Plan (12MP) which aimed to reduce NRW to 25%," explained Yap.
"We are ambitious to solve challenges faced by humanity, including offering affordable and clean energy (as per the United Nation's Sustainable Development Goals [SDG #7] and improving water-use efficiency by lowering NRW (SDG #6)."
She added: "The project is expected to contribute positively to the group's earnings with no material impact to the net assets of the group for the financial year ending Dec 31, 2022."
At 9.51am, GCAP which was untraded at 47.5 sen has a market capitalisation of RM152 mil. – Oct 13, 2022