WHILE MIC has denied media reports that one of the items on the party's manifesto was to free incarcerated ex-premier Datuk Seri Najib Razak, Barisan Nasional (BN) must spell out precisely its stance on leaders who are facing court charges for crimes ranging from corruption and money laundering to power abuse, among others.
This is necessary for voters in the 15th General Election (GE15) to make a wise decision after UMNO president Datuk Seri Ahmad Zahid Hamidi outlined at yesterday's (Oct 10) MIC 76th annual general meeting (AGM) that BN will not take revenge against opposition leaders by dragging them to court if it comes back to power.
"Well, if the BN is taking the position that they will not investigate or prosecute politicians that have committed crimes, we must seriously consider whether we should vote for BN," penned lawyer and human rights advocate Charles Hector in his latest blog.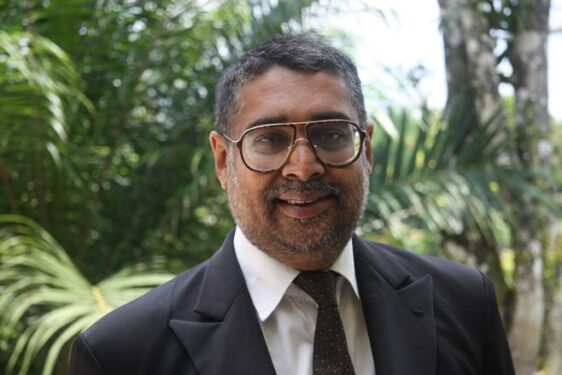 "What is the PAS, Bersatu or PH (Pakatan Harapan) position (in the matter)? Would they investigate and prosecute politicians – even from their own parties – if they commit crimes?"
Instead of letting politicians convicted of crimes off the hook, Hector said BN should instead "be anti-crime" by making a commitment that they will not interfere in criminal investigations or trials, including that of Zahid who is also the coalition's chairman or any politicians linked to the coalition (and their cronies).
"Will we suddenly see the pardon of Najib, the discontinuance of cases against Zahid Hamidi? Mind you, the conviction of Najib and (his wife Datin Seri) Rosmah (Mansor) proves that the cases are not political for their crimes have been proven beyond a reasonable doubt in the courts," asserted Hector.
"Is Zahid saying that Najib is innocent after a trial at the High Court, appeal at the Court of Appeal and then the Federal Court? Is he suggesting that the Malaysian judiciary is not independent?"
"BN must also commit that they will certainly investigate and prosecute PH (Pakatan Harapan) politicians who broke the law… it is nonsense to say BN will not take revenge against opposition leaders by dragging them to court," added the Malaysians Against Death Penalty and Torture (MADPET) co-founder.
In fact, Hector predicted that Zahid and those who belong to UMNO's so-called "court cluster" would likely have been booted out from their leadership positions should there be a party election given that they have served beyond their three-year term but are retained in power given UMNO has delayed its party election till after the GE15.
"Now Zahid and these ('court cluster') leaders will decide on MP candidates of UMNO… one wonders if they will include persons who have committed similar crimes and yet to be investigated, prosecuted," lamented Hector.
"So who will BN place as their PM candidate? Who will BN place as their candidate for GE15? Will it be those in this 'court cluster'? Would these include those whose offence was compounded?" – Oct 11, 2022
Main photo credit: Astro Awani