THE vape industry has recommended for the government to hold discussion with industry players to review the Generation Endgame (GEG) policy which will prohibit the sale of vape to users in the future. The industry also expressed concern over the impact of the policy on the future of the local industry.
During last week's Budget 2023 re-tabling, Prime Minister Datuk Seri Anwar Ibrahim has expressed his support for the 'spirit' of GEG. In a poll conducted by the Malaysian Vape Industry Advocacy (MVIA) last month, 85% respondents from 160 entrepreneurs and local vape businesses stated that vape regulations should not be too drastic.
Last year, many in the industry expressed their concern over the GEG proposal by former health minister Khairy Jamaluddin and called for the policy to be reviewed and re-evaluated.
"The GEG policy will have an impact on the local industry which comprises entrepreneurs in the fields of manufacturing, distribution and retailing. It must be reviewed in-depth before a decision is made," commented MVIA's president Rizani Zakaria.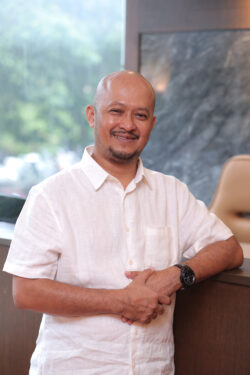 "The government should take into account the potential of the vape industry in Malaysia as it has grown and with many entrepreneurs having invested in this industry. This ban will result in the local industry going out of business in the long run."
Although recommendation was made, Rizani said that the industry did not have the opportunity to meet with new Health Minister Dr Zaliha Mustafa to share views from the industry regarding the GEG proposal.
"At the same time, the Health Ministry (MOH) has not held any discussions with the industry on this matter and the regulatory framework for the vape industry," he lamented.
"The announcement made last week came as a surprise to industry players because it was a proposal from a former minister. The industry urges that the Health Minister to give industry players an opportunity to discuss this matter together before a decision is taken."
At the same time, the MVIA which is a non-profit advocacy group that supports Malaysian vape entrepreneurs and businesses also urges the Finance Ministry to involve industry players in discussions regarding the tax that will be imposed on vape products.
"We hope that the rate of the vape tax will not be too high so that the price of the product does not become too expensive. Discussions also need to be held to devise a way to tax vape products," added Rizani. – March 3, 2023