AS we progress on into 2023, I hope there is a healthy dose of positivity and enthusiasm for all of us to tide us over what could be a tough financial year.
The global economy is headed for a slowdown, and in some countries a recession is inevitable all of us to tide us over what could be a tough financial year. The global economy is headed for a slowdown, and in some countries, a recession is inevitable.
Recent data by the International Monetary Fund (IMF) revealed that the three big economies, ie US, EU, and China are all slowing down simultaneously.
On the domestic front, Bank Negara Malaysia (BNM) dismissed recession risk but acknowledged headwinds that will dent growth. Still hindsight is 20/20, and we are not fortune tellers in this regard.
After Chinese New Year, retailers brace for tougher days as sales are expected to slow down after the festive season ends.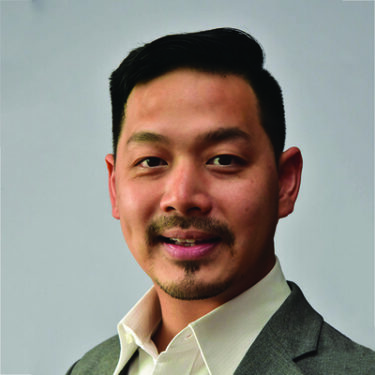 Life in the city seems to have returned to pre-pandemic normal, with heavy traffic at any given point in time. This is also evident in eateries. Food prices have increased substantially. A bowl of noodles in coffee shops is priced at RM8–10 nowadays, and if history is anything to go by, it will likely not come down.
We've heard the saying, "Tough times don't last but tough people do".
Some readers would have experienced going through past economic recession/crisis and would know that things will eventually get better. But what does it look like in the long run?
As rakyat, we are concerned about the ripple effect of the rising prices of goods and services.
I also read another article from The Edge on Dec 5, 2022 with regard to the disconnect between retail spending and consumer sentiment. It appears contradictory that while consumers are worried about inflation, they continue to spend.
Malaysia's retail sales for Q3 2022 have logged an impressive 96% jump year-on-year (yoy), exceeding market expectations.
Many retailers have also jumped on the bandwagon to make ownership of products an easily attainable goal. No longer does one need to accumulate to purchase.
Instead, the trend is to purchase today and make instalments towards fully paying off the item—the emergence of buy now pay later (BNPL). From the retailer's point of view, it is an excellent strategy to clear inventories. Purchases are divided into 0% instalments with different payment terms.
This trend has also cascaded to car sales.
According to HLIB research conducted in July last year, there is a backlog of more than 500,000 cars, with waiting times ranging from six to even 12 months, depending on car manufacturers and models. This could likely be due to the sales exemption tax that was announced.
Once you have purchased an item, you'll likely receive notifications from various communication channels unless you choose to 'unsubscribe and unfollow"—a sign that perhaps you were less than pleased with the company.
Other than that, you will be made aware of promotional campaigns and special discounts. Customers will also be reminded to check out items in their shopping carts as well as items in which they have expressed interest.
This is artificial intelligence (AI) at its best to boost consumerism! Who among us does not love a good bargain? Therein lies the challenge!
How will this habit translate when times get challenging?
According to the Ringgit-Plus Malaysian Financial Literacy Survey (RMFLS) 2022, the survey shows 70% of the respondents save less than RM 500 a month or do not manage to save at all—the worst in the past five years.
This means any consumer who loses his/her job will be struggling to survive, let alone pay off the item. Given the scenario above, what can you do to win this battle?
Recognise the fact that you alone are wholly responsible for your finances. Unchecked and mismanaged finances will cause anxiety and stress. The financial landscape has changed so much in recent years and will continue to evolve. Is your knowledge up to-date in this regard?
Awareness: Be aware of your spending habits. There are many apps that you can use today that will simplify the recording of your daily expenses. With regards to cash flow, many are unaware of cash outflows and how this will affect long term savings. There is always a trade-off for the decisions we make today, both good and bad.
Consider your needs versus your desires. Strive to live a simple, unencumbered life because life will be full of challenges. There will always be something better coming your way. Marketers are adept at keeping us engaged to retain brand loyalty, and that is fine as long as it is within our means.
Have a financial plan. Know your numbers. Conduct a financial health check regularly. With higher awareness, you'll make informed financial decisions. Having a financial plan is likened to a compass. When was the last time you reviewed your finances?
Consult a licenced financial planner. Many have the misconception that you only seek a financial planner when your finances are in disarray. This could be further from the truth because, in reality, you and the financial planner will work together to find what works best for you. Isn't having two heads better than one?
In closing, life is a gift, and may you enjoy every facet of it. With this, I wish you success in all your endeavours this year! — Feb 5, 2023
Kam Teik Guan, CFP, is a certified member of the Financial Planning Association of Malaysia (FPAM) and a licensed financial planner with IPPFA Sdn Bhd.
The views expressed are solely of the author and do not necessarily reflect those of Focus Malaysia.