MCA Youth has expressed concern over the "hasty and harsh" actions of the police who had arrested two teenagers to assist in an investigation of a viral video depicting a secondary school student criticising the History paper for this year's Sijil Pelajaran Malaysia (SPM).
The Youth wing of the political party said not only had the students' detention disrupted their studies while sitting for the major examination, their interrogation by the investigation officers will also leave indelible trauma on them for life, in addition to the stigmatization by their schoolmates and other family members.
"Were these boys armed robbers, human traffickers, radicalised terrorists, online scammers, contraband smugglers, kidnappers or murderers to warrant such drastic action?" MCA Youth spokesperson Ryan Ho Kwok Xheng asked.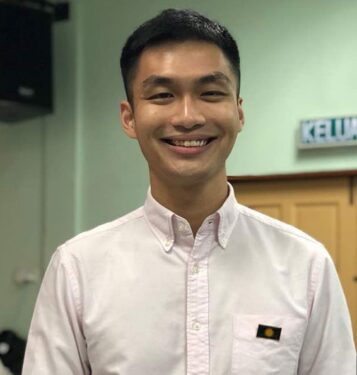 "While the Kita Boleh! Harapan GE15 Action Plan had expressed commitment to protecting media freedom and advancing free speech to ensure that justice can collectively be championed, taking these two youths into custody runs counter to the Action Plan and [reeks of] a return to 'Mahathir-ism."
Ho further questioned if the teacher who lodged the police report had done so under instructions from the school principal, or if the teacher had held "some form of personal grudge" against the schoolboys.
"It cannot be disputed that emotions arising from human frailty can overcome reason. Do schools not have standard operating procedures (SOPs) on lodging police reports against students?"
"Which students in the annals of history has never complained about their teachers or about examinations?"
Ho further pointed out that if every underaged person or young adult were to be arrested for expressing dissatisfaction on social media over issues they felt strongly about, Malaysian prisons would be filled with "suspects" who would be probed under Section 233 of the Malaysian Communications and Multimedia Commission Act or under the Minor Offences Act which deals with "insulting behaviour".
"Home Minister Datuk Seri Saifuddin Nasution and Communications and Digital Minister Fahmi Fadzil need to justify why the authorities had treated the youngsters as hardened criminals in contravention of the Harapan manifesto," he added.
"Education Minister Fadhlina Sidek, Youth and Sports Minister Hannah Yeoh and Women, Family and Community Development Minister Datuk Seri Nancy Shukri need to explain if they agree with the actions of the police, the two Acts being used to investigate and what forms of counseling will be given to the two teenagers as well as the related teacher."
In the now-deleted video that had gone viral, the student is seen talking to his friend, who is recording the video. The 18-year-old expressed his anger that what he had studied was not part of the paper.
Hina pembuat kertas soalan Sejarah, dua remaja ditahan

Hulu Selangor: Polis menahan dua remaja lelaki bagi membantu siasatan video tular membabitkan pelajar sekolah menengah yang tidak berpuas hati terhadap kertas soalan Sejarah pada peperiksaan Sijil Pelajaran Malaysia (SPM). pic.twitter.com/DdXg6I7S7p

— nan manjoi8715 (@nanmanjoi8715) February 25, 2023
"To whoever that prepared the SPM History paper, f*** you!" he said while flipping the bird directly at the camera.
He then turned his frustration towards Singapore, saying that he absolutely didn't care for the city-island.
"Singapore's nothing but a kampung. They're so poor even their water comes from Malaysia! Why should it be included into the exam?" he demanded.
The student also said that several topics which he studied for such as nationalism and the Constitution never appeared, adding that it was a "waste of time". – Feb 27, 2023
Main pic credit: TikTok screenshots