IN a rare twist of fate, it was Deputy Public Prosecutor (DPP) Datuk Seri Gopal Sri Ram who empathised with ex-premier Datuk Seri Najib Razak's medical condition – as opposed to the defence's own lawyer – hence, necessitating the latter's RM2.28 bil 1Malaysia Development Bhd (1MDB) corruption trial to end early today.
Gopal has described Najib's condition to the Kuala Lumpur High Court this morning (Sept 12) as "quite bad", alluding to a Kajang Prison officer informing the prosecution that this was related to Najib's blood pressure medication which has changed.
"The Prison Department needs to take him to the doctor, latest by 2pm," Malaysiakini cited the DPP as he applied for an earlier adjournment of the criminal trial before trial judge Datuk Collin Lawrence Sequerah.
Sequerah allowed the application and the trial then proceeded with the ongoing testimony of 37th prosecution witness R. Uma Devi, who managed AmBank's branch at Jalan Raja Chulan, Kuala Lumpur.
Separately, Najib's special officer Muhamad Mukhlis Maghribi revealed that doctors at Kuala Lumpur Hospital (HKL) performed a scope on the former premier and discovered multiple new ulcers, a recurring problem since 15 years ago.
"It is moral high to see the DPP proposing for Najib to seek medical attention for blood pressure," opined subscriber Mazilamani in Malaysiakini's comment section.
"It shows that Gopal had no personal reasons to punish Najib with imprisonment. That he is merely going about his work with the highest level of professionalism and a sense of patriotism to the country. That no matter how high a position the person once held, the deserving punishment has to be borne, as guided by the law."
Delving further on the condition of Najib who is affably known by his moniker Bossku, his eldest daughter Nooryana Najwa Najib posted on Instagram that Najib had a scope on Saturday (Sept 10).
"In 2010, it is public knowledge that he (Najib) was hospitalised for a few days due to this. Last year, he was also in the ICU (intensive care unit) at a private hospital for about a week where he had five blood transfusion to replace the blood lost due to internal bleeding," she shared in a post that has garnered 2,418 Likes at the time of writing.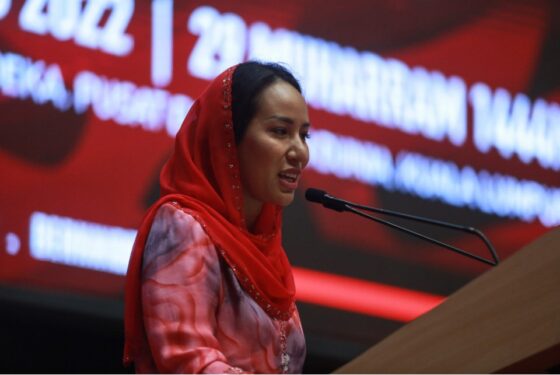 "During the scope, the doctors at HKL also did a biopsy which led to some bleeding and the ulcer had to be clipped to stop the bleeding. DSN (abbreviation for Datuk Seri Najib) requested for observation at HKL but was denied, (thus) the doctor discharged him and today DSN attended court."
Nooryana said the doctors also changed his medication from the usual one that he had been taking for years and sent him back to Kajang. "This morning, a test by a medical assistant showed that DSN's blood pressure is dangerously high, potentially due to the change in medication administered," she noted.
"On humanitarian grounds, our family pleads with the prison authority, the hospital and Datuk Seri Ismail Sabri Yaakob's Government to do the right thing and allow for dad to receive proper medical care and observation." – Sept 12, 2022
Main pic credit: The Leaders Online